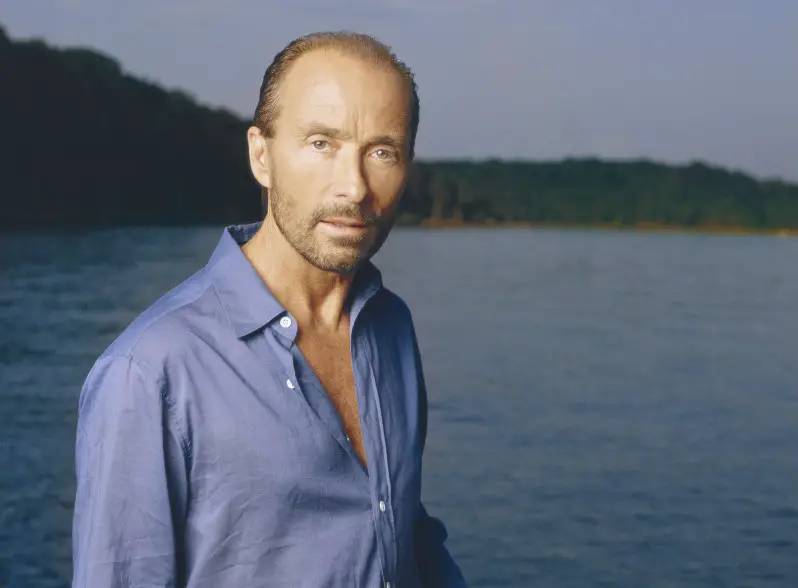 Lee Greenwood will be the subject of a new documentary, airing on Fox Nation. Proud To Be An American: The Lee Greenwood Story will air beginning on July 1, sharing much of the singer's extraordinary life and career.
"It will be a lot of interviews and things that come about before the writing of my song, 'God Bless the U.S.A.,' and then the years following," Greenwood tells Fox Nation.
"It's a little bit of everything about my history, where I come from, in California, raised on a farm as a sharecropper," he continues. "Leaving for Las Vegas, Nevada, working casinos for almost 20 years, at the age of 17, and left at the age of 37 and moved to the state of Tennesse. I'm loving being here of course. My beautiful bride, Kim, and I have been married 29 years with two wonderful sons, Dalton, who is at Vanderbilt right now, getting a Ph.D. in cancer research. And Parker, who is at TCU in Fort Worth, Texas, as a musical composition major. So I'm living life to the fullest. I'm glad that 2020 is in the rearview mirror and we're moving on."
Greenwood wrote "God Bless the U.S.A." following the shooting down of Korean Air Lines Flight 007, but the song has served as an inspiration during several crises since then, including 9/11 and the recent political unrest and coronavirus pandemic.
"We absolutely have to get together and have unified," Greenwood shares. "People [say], 'We've been more divided than I ever can imagine.' Do you not remember the Civil War, or Vietnam, for instance. We will get through this. 2020 is just different than the attack on America."
Greenwood knew when he wrote "God Bless the U.S.A." that it was powerful, but he had no idea how many times the song would become a source of inspiration for an entire country.
"There are those moments … You can't argue that after the Gulf War or after [Hurricane] Katrina or after the attack on America, that there could be a possible more important moment," Greenwood tells Everything Nash. "I've sung it for ten different presidents and congressional appearances across the country and in Europe. It doesn't lose its importance."
Greenwood hints that he spent a lot of his time off the road last year working on new music, which he is eager to release.
"I took the advantage of the time and although it was very difficult — you couldn't get into studios to record, and I don't have my own home studio and, but I have three players in my band that all have their own," Greenwood tells Everything Nash. "We couldn't get in the studio because of COVID. So we started recording 21 different songs that I've written, all my own material. Some previously recorded, but I wanted to own the masters. So we went back in to re-record them all. And as we keep releasing them to peermusic, my new administrator for my catalog, they're beginning to pitch them for Hallmark movies and videos and the like.
"But then they'll be available when I quit touring, for I think a bigger view of my entire musical career, because it is how I got started," he continues. "There's jazz, rhythm and blues, certainly rock and roll, and a lot of country, and three Christian songs as well. So they'll all be available as soon as we can get this done, because we're getting close now. But if it was an arduous process through 2020."