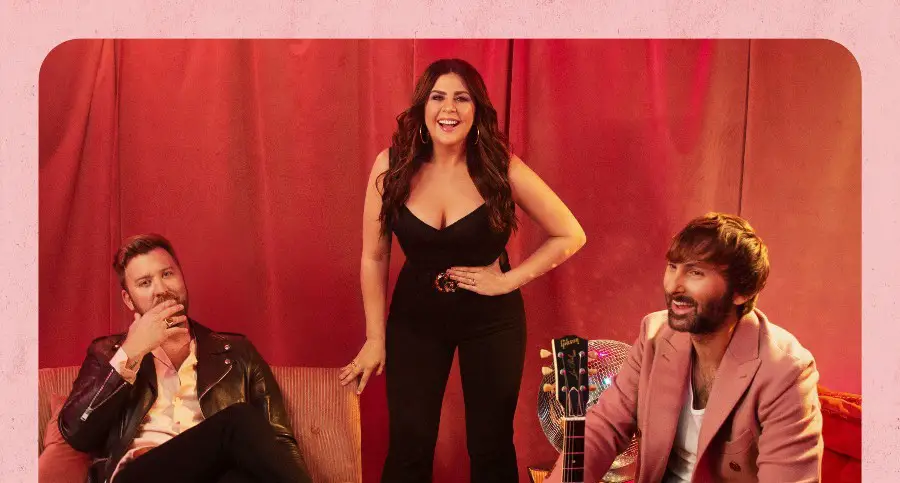 Lady A has had a big week. After announcing they were embarking on their What a Song Can Do Tour, Charles Kelley, Hillary Scott and Lady A performed their current single, "Like a Lady," while on The Ellen Degeneres Show.
Watch Lady A's performance of "Like a Lady" here.
"Like a Lady" is from Lady A's upcoming new album. Written by  Scott, along with Dave Barnes, Michelle Buzz, Martin Johnson and Brandon Paddock, the female empowerment song is one that both Kelley and Haywood heartily endorsed.
"Hilary sent that to Charles and I, and immediately I was transported to the stage, the summer amphitheaters we get to do in country music and we all love," Haywood shared with Everything Nash and other outlets at a virtual media event. "I think this is the song that is hoping to propel us towards the end of the pandemic and getting some positive music out there to let us start getting ready for buying tickets and getting ready for shows. That's our hope. We're waiting for a green light for that.
"But if we're able to do that, we're hoping this song will be the one that gets us there," he continued. "I mean, we haven't even had a chance to tour 'Champagne Night' yet either, which is pretty crazy to think about. But, I'm so proud of Hillary. I love Charles and I and all of our masculinity loves singing along and singing harmonies to this tune. It's such a jam and so proud of our girl, our leading lady on this one. She crushes it."
Although writing "Like a Lady" paired Scott with some writers she had never written with before, she has fond memories of the day they penned the powerful tune.
"It was so much fun," Scott gushed. "We wrote this early in the fall, I think it was September. It was just one of those where, when you're writing for the first time with people you've never worked with before, it's kind of like a blind date. You're just kind of getting to know each other, and then just hoping in this case for a creative connection."
Lady A will be joined by Carly Pearce, Niko Moon and Tenille Arts for their What a Song Can Do Tour, which kicks off on July 29. Find dates and ticket information at  LadyAMusic.com.