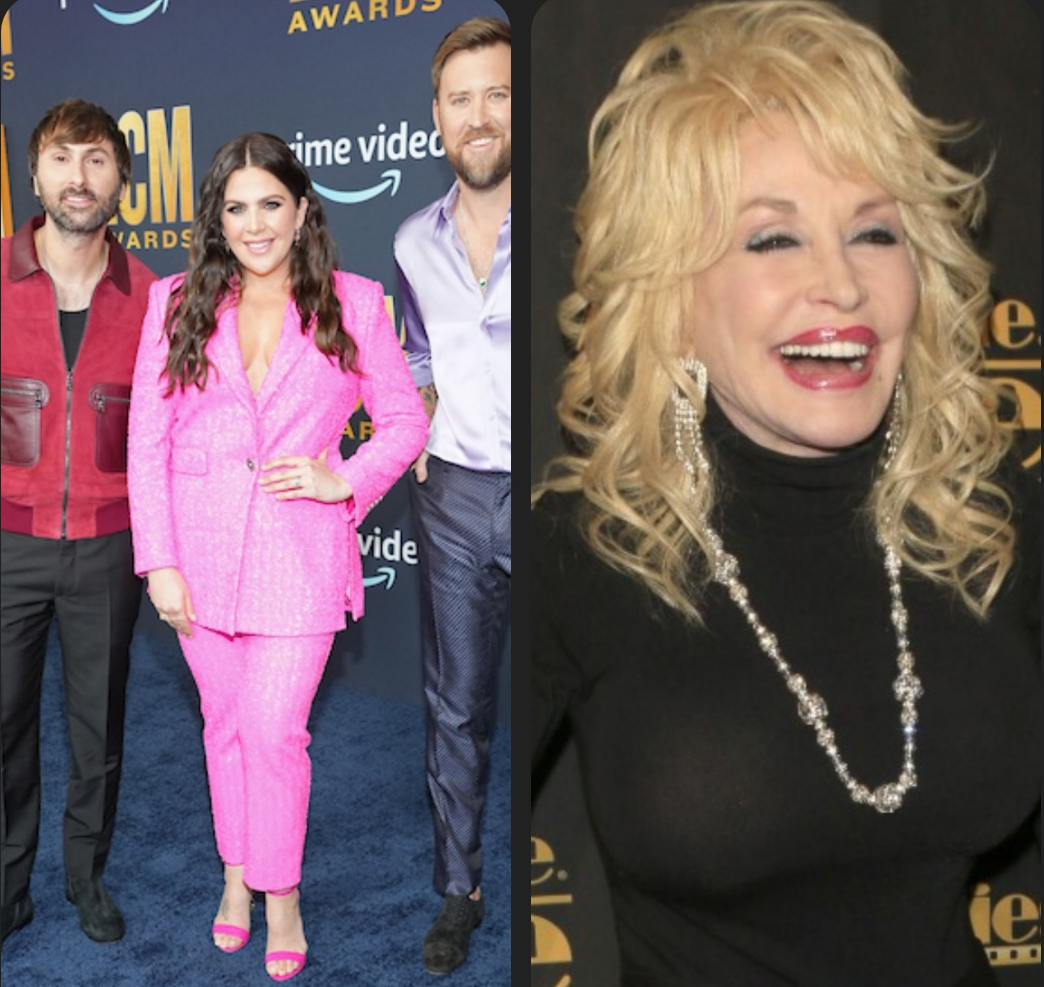 Dolly Parton will achieve what few country artists have done later this year, when she is inducted into the Rock & Roll Hall of Fame. While Parton initially thought she wasn't worthy of the honor, the members of Lady A say she is fully deserving of the career accolade.
"She has ventured so far out of what you could say is country music, but never departed from it, and pushed herself in entrepreneurial stuff with Dollywood and all of it," Hillary Scott praises. "But I just love that she has not wavered. I'm just so enamored by how she's moved through her career, and … carried herself with such grace and such humor. I think that's another thing, too –she cracks on herself. It's just awesome."
Charles Kelley is also a huge fan of Parton, even if he is also a little bit jealous of her career successes.
"You can't help but be, too, a little envious of an artist that pretty much everyone agrees is amazing," Kelley says. "There are very few artists like that, where it's like … every single one agrees that, 'Hey man, you gotta love Bruce Springsteen, gotta love Willie Nelson, gotta love Dolly.' That's very rare. And I'm not gonna lie, I'm a little envious of that. Everyone thinks she's cool and that's hard to do."
Parton will be inducted later this year, along with Lionel Richie, Pat Benatar, Duran Duran, Eurythmics, Carly Simon and Eminem, among others, The Grand Ole Opry member says she is grateful for the honor, especially now that she understands what it really means.
"I feel honored that all the people that voted for me did," Parton tells Billboard. "And I appreciate the Rock & Roll Hall of Fame people for staying there with me. I never meant to cause trouble or stir up any controversy. It was just always my belief — and I think millions of other people out there too — [I] always thought the Rock & Roll Hall of Fame was just set up for the greatest people in the rock 'n' roll business, and I just didn't feel like I really measured up to that, and I don't want to take anything away from the people that have worked so hard.
"So I just wanted to go pull out before it got started," she continues. "I found out later that it's far more than that, obviously. … I'm very honored and humbled by [the induction], and so I'll try to live up to it."
The Rock & Roll Hall of Fame ceremony will be held on November 5 at LA's Microsoft Theater. It will air at a later date on HBO and stream on HBO Max.