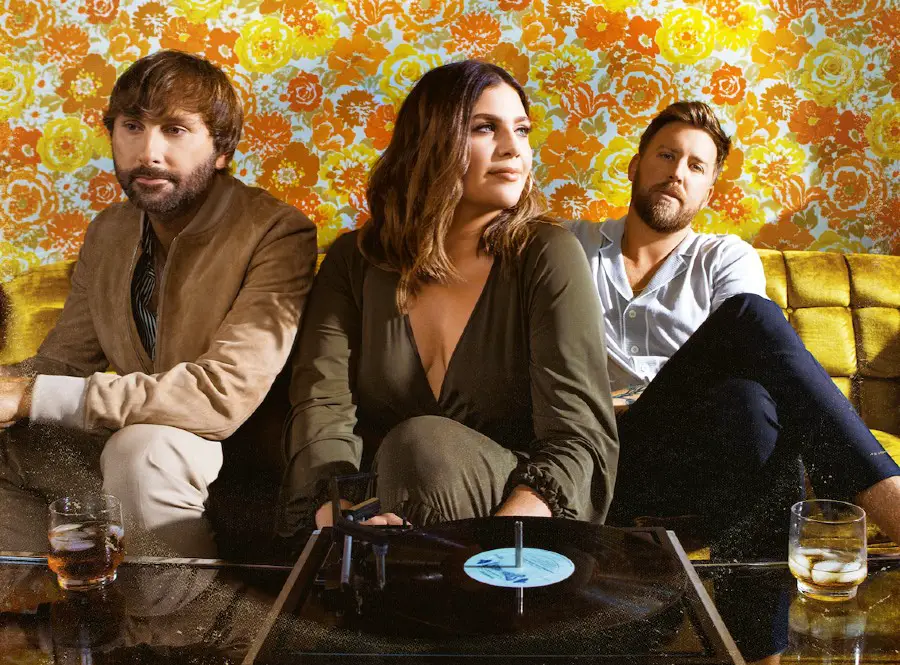 It seems the legal woes have ended for Lady A. According to Billboard, the trio, made up of Charles Kelley, Hillary Scott and Dave Haywood, and blues singer Anita White have both asked a federal judge to dismiss both of their lawsuits. The terms of the settlement were not disclosed.
Lady A announced in June of 2020 that they were changing their name from Lady Antebellum to Lady A, amid racial tensions throughout the country.
"After much personal reflection, band discussion, prayer and many honest conversations with some of our closest black friends and colleagues, we have decided to drop the word 'antebellum' from our name and move forward as Lady A, the nickname our fans gave us almost from the start," the group announced on social media at the time.
Shortly after their announcement, blues singer Anita White, who also goes by Lady A, filed a lawsuit over their choice to go by Lady A as well.
"This is my life," White told Rolling Stone at the time. "Lady A is my brand, I've used it for over 20 years, and I'm proud of what I've done. This is too much right now. They're using the name because of a Black Lives Matter incident that, for them, is just a moment in time. If it mattered, it would have mattered to them before. It shouldn't have taken George Floyd to die for them to realize that their name had a slave reference to it."
At first, Lady A and White seemed to be working towards a resolution, but after White asked for $10 million, the threesome filed a lawsuit to be able to go by Lady A as well.
"Today we are sad to share that our sincere hope to join together with Anita White in unity and common purpose has ended," Lady A said in a lengthy statement at the time. "She and her team have demanded a $10 million payment, so reluctantly we have come to the conclusion that we need to ask a court to affirm our right to continue to use the name Lady A, a trademark we have held for many years.
"We never even entertained the idea that she shouldn't also be able to use the name Lady A, and never will – today's action doesn't change that … We're disappointed that we won't be able to work together with Anita for that greater purpose," the statement continued. "We're still committed to educating ourselves, our children and doing our part to fight for the racial justice so desperately needed in our country and around the world."
While Lady A continued to make music, releasing their What a Song Can Do album, they admitted the ongoing legal woes were never far from their mind. They opened up about their struggles in the song, "Talk of the Town," from their latest record.
"After changing our name to Lady A, and to feel how something got so twisted in our intentions, it was such a hard thing," Kelley shared with Everything Nash and other outlets during a virtual media event. "Writing that, I remember [being] like, 'I'm so sick of — I never wanted to be in a conversation like this.' And you felt like you couldn't defend yourself, or tell your side of the story. I think that was the hardest thing is, just like with anything, feeling like your intentions are misunderstood.
"That song, it was 'How do you make that song not about our situation, but relatable?' he continued. "But when I listen to that song, all I can think is, 'I'm so sick of it being a topic of conversation and not about the music.' I think that one's very personal, in a very roundabout way song and [was] tough to write."
What a Song Can Do is available for purchase here.