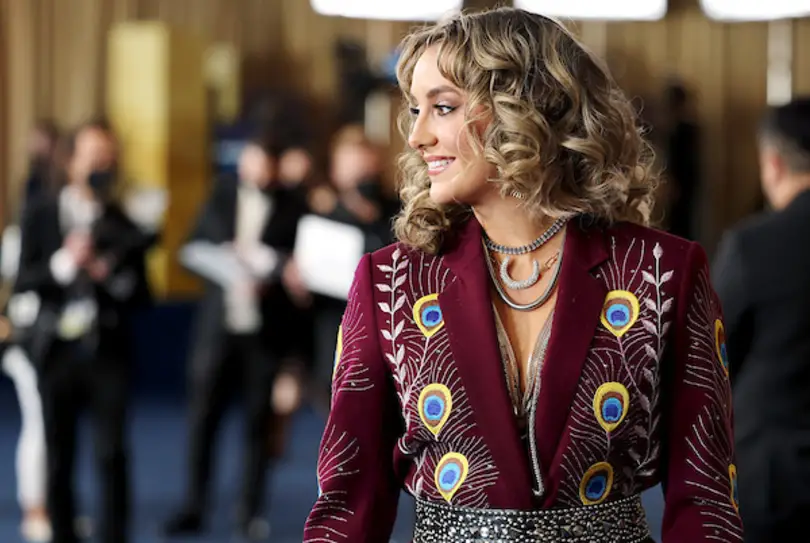 Lainey Wilson already had a hit single to her credit, with "Things a Man Oughta Know," by the time her "Never Say Never" duet with Cole Swindell was released. The Louisiana native was asked personally by Swindell to join him on the collaboration, from his just-released Stereotype album, and it didn't take her long to agree.
"I listened to the first verse and chorus, and it stopped me in my tracks," Wilson told CMT. "It made me feel something to my core. I want to be a part of things like that. I said, 'Man, sign me up.'"
While "Things a Man Oughta Know" made it to the top of the charts, it took 40 weeks to get it to No. 1, which is why she is pleasantly surprised that "Never Say Never" reached the Top 5 after only 20 weeks.
"I'm used to like climbing the walls trying to get some momentum," Lainey acknowledges. "And this thing has just grown a set of wings. People are loving it across the board. There has not been one negative comment about the song, which is rare. I don't know how I'll ever be able to thank [Cole] because this has been a blessing to my journey."
Wilson is the reigning ACM New Female Artist of the Year, and also won the ACM Award for Song of the Year with "Things a Man Oughta Know." She is also nominated for a CMT Music Award, for Digital-First Performance of the Year, for "Things A Man Oughta Know" (from the CMT Studio)."
"To be recognized, that's all I wanted," Wilson said. "I wanted to be recognized and to actually start winning some stuff in the world. It has been a dream come true."
Wilson has worked hard since she was a child to make her country music dreams come true, but she insists it's a credit she shares with her entire family.
"I have such a supportive family," she said. "They helped me buy my camper trailer when I moved to Nashville. They have just gone above and beyond. It's really been this thing that we've been able to celebrate together."
Find all of Wilson's music and upcoming shows by visiting her website.