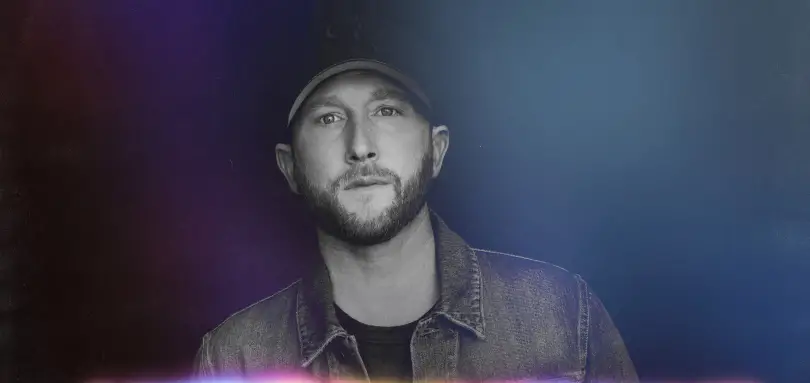 Cole Swindell's fourth studio album, Stereotype, is out! The 13-track record marks Swindell's first new set of tunes since All of It was released in 2018, and no one is more excited than Swindell to finally have a collection of new songs out to share with his fans.
Iit's exciting," Swindell shared with Everything Nash and other outlets during a recent media event. "It's been three-and-a-half years since my last album. I don't know if it feels like longer or not that long. It's been a lot. We started working on the album right before the pandemic. I had some stuff that I was loving, and when all of that happened, it was obviously all put on hold. We couldn't record stuff, really. We couldn't make the album. But I also got to write a lot of songs."
The Georgia native missed being away from the road for so long, and grieved the loss of his mother, who passed away in September. He also began dating his girlfriend, Courtney Little. Both the highs and lows of the last few years are reflected on his new album.
"Just looking back — there were a lot of not-good things that we went through, I think," Swindell concedes. "But also, the way I got to go about this album was completely different than any one I've ever done. A lot of that is because I'm on the road touring so much, trying to find time to record, do vocals when I'm in town. And this — I had plenty of time to do that until we got back on the road to touring. I made some changes … production-wise, I was just kind of in a rut, personally. I wasn't on the road. It was just a different time for everybody.
"I made some changes and just knew that I just didn't feel how I should feel about the music," he continues. "I had never really felt like that, so we made some changes, kept writing and writing. I think doing that, taking a few risks, and trying to do something a little different."
Included on Stereotype is a song called "She Had Me At Heads Carolina," which is a new take on the Jo Dee Messina classic, "Heads Carolina, Tails California." Swindell wrote the song with Thomas Rhett, Ashley Gorley and Jesse Frasure, including the original writers of the song, Mark D. Sanders and Tim Nichols, in the credits as well.
It was while Swindell was on the road with Rhett that they had the idea to bring the song to life.
"Out of all the '90s country songs we all love, I don't think anybody would have thought we would have picked that one, but I think that's what makes it special," Swindell concedes.
Swindell was able to reach out to Messina and let her know about his version of her song, sharing with her what a big influence she was on his career.
"I finally got her contact info," shares the singer. "I had been wanting to reach out to her, and tell her what a fan I was. I think I might have met her at a festival years ago, briefly, when I was selling t-shirts. We don't really know each other … I just got her number and just sent her a text letting her know that it was me and that I've been wanting to reach out and that I finally got her contact. [I] just let her know what a fan I was and that you know, the original song, without that, obviously, I would have never had this idea. I just wanted her to know I wanted her to be as much of a part of it as she wanted to be. Or if not at all, that's fine too."
Stereotype also includes Swindell's "Never Say Never" duet with Lainey Wilson,, and a song called "Down To The Bar," featuring HARDY. Purchase Stereotype and find a list of all of Swindell's upcoming shows by visiting his website.