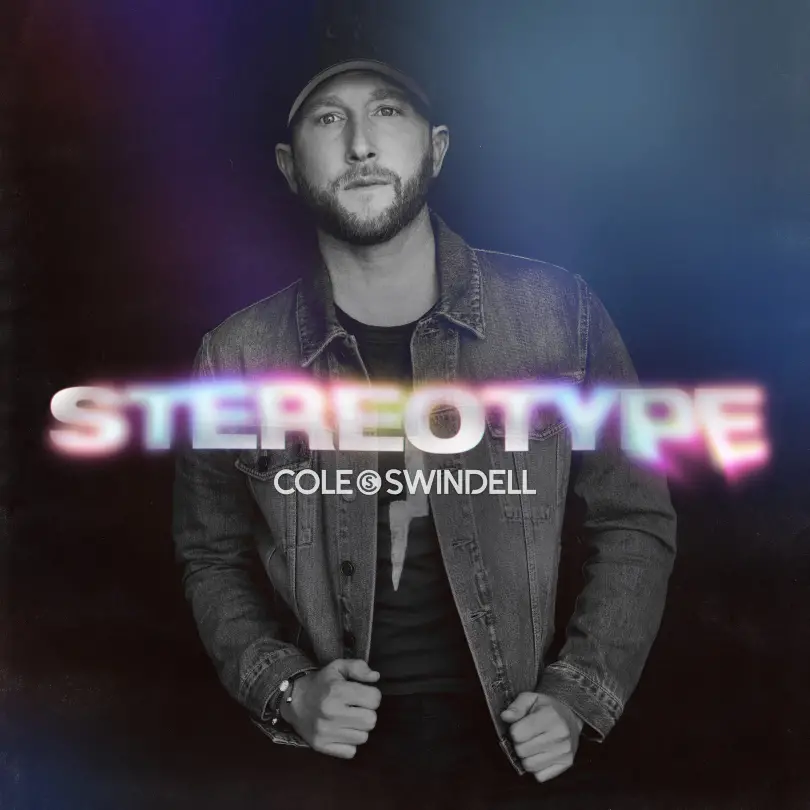 Cole Swindell's fourth studio album, Stereotype, will be out on April 8. The record might be his most personal yet, addressing topics that might seem taboo for some, at least in country music, but to Swindell feel like the only way he can be authentic in his music.
"I've survived a lot of personal loss, and on each album I've released, I've addressed it. Overall, [processing grief] has impacted how I write songs and think about life," Swindell tells The Tennessean, referring to the death of his father in 2013, followed by his mother in 2021.
"I think that I went through the things I went through so I could write songs that help other people," he adds. "I get to say, 'Hey, I'm just like you, and as much as this song helps me, it helps you, too.'"
Included on Stereotype is a song called "Every Beer." While the title might sound like a typical country song about partying and drinking, the message behind the song is much, much deeper. Swindell and his co-writers HARDY and Jordan Schmidt penned the song on January 27, 2020, one day after basketball great Kobe Bryant and his daughter Gianna were among those killed in a tragic helicopter crash.
"[That tragedy] really messed me up," Swindell concedes. "Before we started writing that day, HARDY, Jordan and I got to talking about life lessons we'd learned over the years, and the chorus 'every beer could be your last one,' [emerged]. This is one of those songs that talks about everything — my life, the pandemic, losing people you love, and how to cherish every moment you have with the people that matter. I hope that message resonates with some folks."
Swindell is already enjoying a Top 5 hit from the album, with his "Never Say Never" duet with Lainey Wilson,. The song, which follows his "Single Saturday Night" hit, seems to hint that Swindell's instincts were correct with Stereotype.
The way [Stereotype] already could have a potential No. 1 single is exciting and makes this release really special," says Swindell, a feat that is even more impressive since he poured his heart and soul into his upcoming project.
"This album took four years to complete and is the first step of the next chapter of my career," he maintains. "A lot of bad things — mixed with good — have happened to me over that time, and it's given me a new, different perspective on everything. These songs are powerful, and I'm excited to see what they can do."
While Swindell has had a long line of chart-topping singles, the 38-year-old says that he feels excited about the new chapter ahead of him.
"For my past two albums, I've only had two singles from each reach country radio. That hurts me, as an artist and songwriter," says Swindell.
"I'm not very good at being patient, and over the past few years, I've had some times when I've panicked," he adds. "In retrospect though, listening to how [Stereotype] turned out, all of the worrying shows how much I care about my music and how I want it to best reflect who I am."
Order Stereotype at ColeSwindell.com.