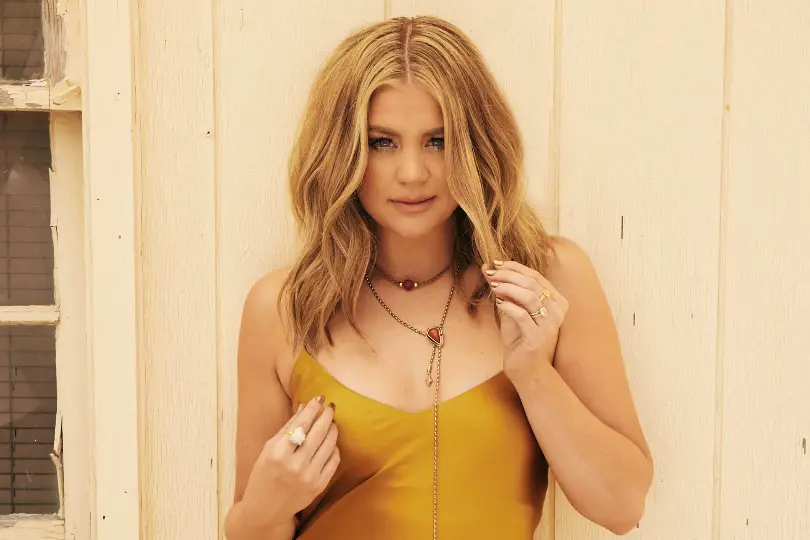 New music is coming from Lauren Alaina, this time on her new label home. The Georgia native announces the release of her six-track EP, Unlocked, out on June 9. Alaina wrote two of the six songs, including "Thick as Thieves," a duet with Lainey Wilson, which also features Luke Bryan as one of the writers.
"It's been 13 years since we first met, and until a couple of years ago, I don't know that I ever slowed down for more than a day or two at a time," Alaina says when announcing the project. "I spent more time with the people that matter most to me – my family, my fiancé, my friends – during that period than I had in years.
"This music comes from my heart and my hometown," she continues. "I am who I am because of where and who I come from, and I'm more me today than I've ever been. I can't wait to unlock this next chapter with you."
Alaina also spoke out about her new project in a video she shared on social media.
Sometimes you have to look all the way back to really move forward. My heart is completely Unlocked with this new project. This is just the beginning. 🔐

2 new songs out tonight… EP comes out June 9th. pic.twitter.com/ls7O0NAQV7

— Lauren Alaina (@Lauren_Alaina) June 1, 2023
"I want you to know me," Alaina says. "I have a million different nicknames. I've worn a lot of different hats, been a lot of things to a lot of people. Truth is, I've always just been Lauren. The girl that grew up in a tiny house in Rossville, Georgia, 28 years ago. The person my big brother calls 'sister,' even today. The aunt my nieces and nephews call 'Lala' when I run to scoop them up off their front porch in my hometown. The girl you met 13 years ago on a TV show, and the woman you're seeing today. A singer, songwriter, author, actress, dancer, sister, fiancée, daughter, friend.
"I want you to know me," she adds. "And the truth is, it took me a long time to get to know me, too. Let's start where we always have before. My name is Lauren, and my new EP, Unlocked, comes out next week."
Alaina announced last year that she had left her longtime label, Mercury Records, later signing with Big Loud Records. She previously said that her next record would be very country, more than she has released in the past.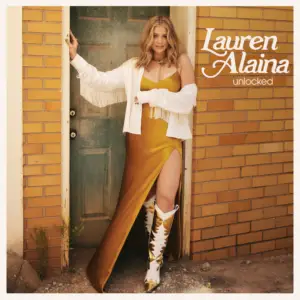 "I'm always really proud of my music and I always feel like I say the new project's the best project, but this one's just really different and refreshing, and feels like it represents me as a woman and a new sound just in general," Alaina said (via Country Now), adding that it would be a "whole lot more country" than what she has released in the past.
"I've always kind of leaned a little bit [to] power pop country and this, it's very different," she continued, adding that it was "hard to explain" exactly how it would sound.
"The ballads are more acoustic-driven," the Grand Ole Opry member shared. "It's just different. But you know what? It feels like my hometown, it feels like where I came from. I don't ever feel like I got away from myself because I'm pretty comfortable in who I am and I've always kind of ran after that and tried to be the best version of myself."
Other writers on the record include Cole Swindell, Josh Osborne and Zach Crowell, among others. Two new songs will be available at midnight. See a track list for Unlocked below, and pre-save the record here. Find music and tour updates at LaurenAlainaOfficial.com.
Unlocked Track List:
1. A Walk In The Bar (Lauren Alaina, Casey Brown, Lydia Vaughan, Parker Welling)
2. Hangovers (John Byron, Greylan James, Josh Osborne, Matt Roy)
3. Don't Judge A Woman (Autumn McEntire, Joybeth Taylor, Sarah Allison Turner)
4. Smaller The Town (Zach Crowell, Joel Hutsell, Cole Swindell, Hunter Phelps)
5. Like Her (Trannie Anderson, Joe Fox, Emily Landis, Ella Langley)
6. Thick As Thieves (feat. Lainey Wilson) (Lauren Alaina, Rocky Block, Luke Bryan, Dallas Davidson, Jacob Durrett, Parker Welling)
Photo Credit: Courtesy of Big Loud Records / Robby Klein