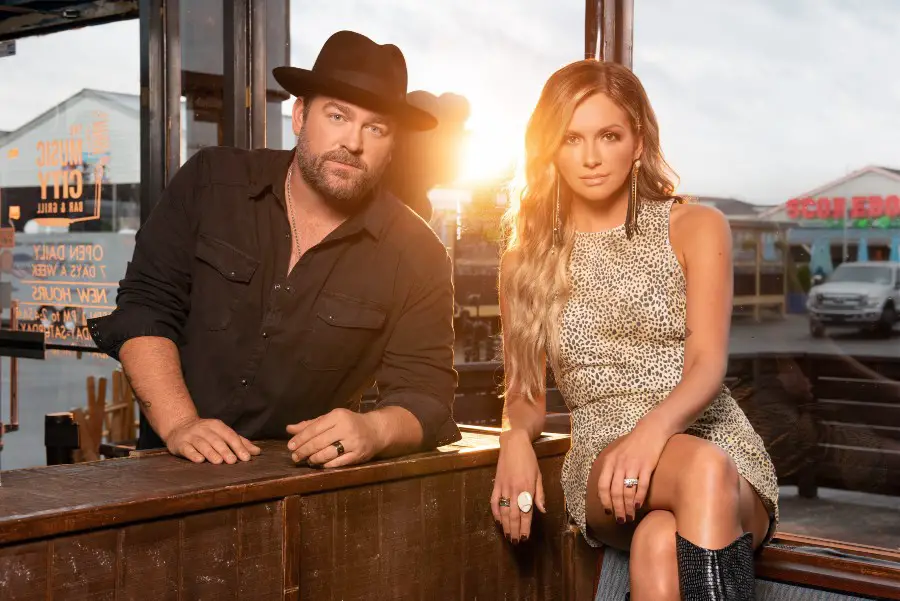 Lee Brice and Carly Pearce recently walked away with two ACM Awards trophies, for Single of the Year and Music Event of the Year, both for their No. 1 duet, "I Hope You're Happy Now." Along with validating his own talent, the acknowledgement was special to him because of the impact it had on Pearce.
"I've just been really proud of her because she's been working so hard for so long," Brice tells Everything Nash. "A lot of people might view her as a newcomer or something like that. But the truth is she's been here, she's been working, she's put the effort in, and then she went and wrote a great song and I was the lucky guy she chose to be a part of it. And then the song goes and does what it does, and now she's sitting there holding hardware. I was just happy to watch her."
Brice and Pearce had big plans for performing "I Hope You're Happy Now" together, but the pandemic unfortunately derailed those plans, which is why they were even more eager to perform it together from the ACM Awards stage.
"It was kind of weird," Brice admits. "It started out so strong, and then it was like, we sang the song like three times together and then the rug got pulled out from under us as far as anybody seeing any songs anywhere. So then next thing you know, a year goes by and we're sitting there about to go sing at that ACMs, and we've only sang this song together like three or four times."
Brice was thrilled the song was nominated for ACM Awards, but didn't imagine that he would actually walk away with not one but two trophies.
"It's something else," Brice gushed. "Especially whenever we were sitting there waiting for the Single of the Year, I mean, the competition was so stiff. It was so stout, I'm going, 'Okay, you've got Maren Morris over here. You've got these two great songs, Gabby [Barrett].'  I was like, 'They're just so good.' I did not expect it. So that was one of those that was like a true, real big time, holy crap [moment]. Like, 'That just happened; they just said our name.' We had no speech or anything prepared, so it was definitely off the cuff, get up, true surprise. Get up there and just kind of speak from the heart. It's a moment you can never really put into words, especially when I did not see it coming."