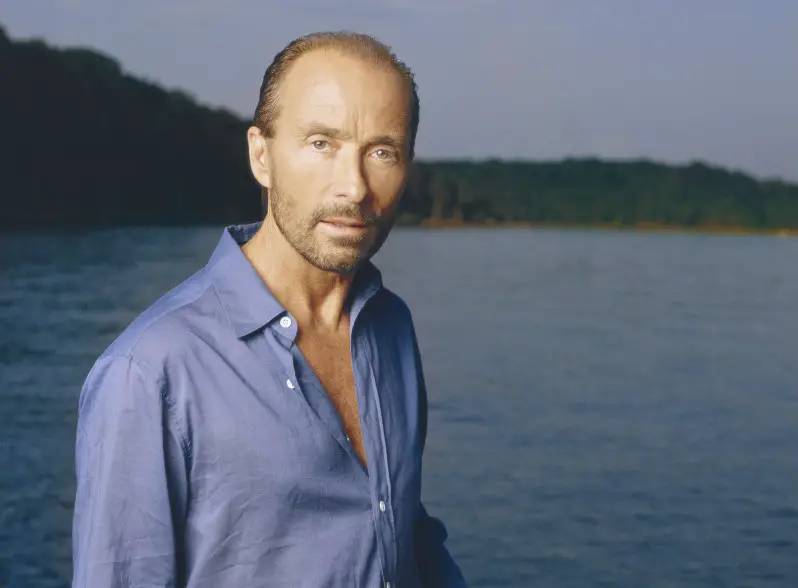 When Lee Greenwood wrote "God Bless the U.S.A." in 1983, he had no idea how important the song would be almost 40 years later. The song was written as his response to the tragic shooting down of the Korean Air Lines Flight 007, never imagining that "God Bless the U.S.A." would be used as an anthem for both the highs and lows of America in the four decades since then.
"There are those moments … You can't argue that after the Gulf War or after [Hurricane] Katrina or after the attack on America, that there could be a possible more important moment," Greenwood tells Everything Nash. "I've sung it for ten different presidents and congressional appearances across the country and in Europe. It doesn't lose its importance."
"God Bless the U.S.A." took on a new life in 2020, when Home Free released the song with Greenwood and the United States Air Force Band.
"The Home Free group is just a very special a capella band, and I've known them for years," Greenwood says. "They said, 'We're going to include the Air Force singers, who we know quite well.' And I do too. It was just really a good version 'God Bless the U.S.A'. And I got to be a little freer than most of the performances I have when I'm on the only soloist, because everybody had their part to sing. And there's no interference by percussion and drums, which I really am a believer in that. I like a capella performances. So it just came out really well."
Greenwood still performs "God Bless the U.S.A." whenever he is invited.
"I moved to Capitol where we recorded the American Patriot CD. Then that became the focus of the next 20 years because of the attack on America in 2001," Greenwood reflects. "And here we are, this year with the 20-year anniversary of 9/11. And I'll be in New York again, reliving that experience with Mayor Giuliani and the police commissioner. When you go back and reflect on all the stuff that's taken place, I almost have to keep talking about those events that have taken place, because my memory is not as vivid as it used to be.
"But as I recall something, and recollect that event, then I remember the month of touring that year, or I remember several other events that took place during those years," he adds. "This is the first Memorial Day in seven years. I haven't sang at the NASCAR race in Charlotte, which has always a military tribute. So that's kind of odd still, but I'm sure it'll take place again next year."
Find all of Greenwood's music at LeeGreenwood.com.
For more exclusive artist interviews, click HERE to subscribe to our YouTube channel.