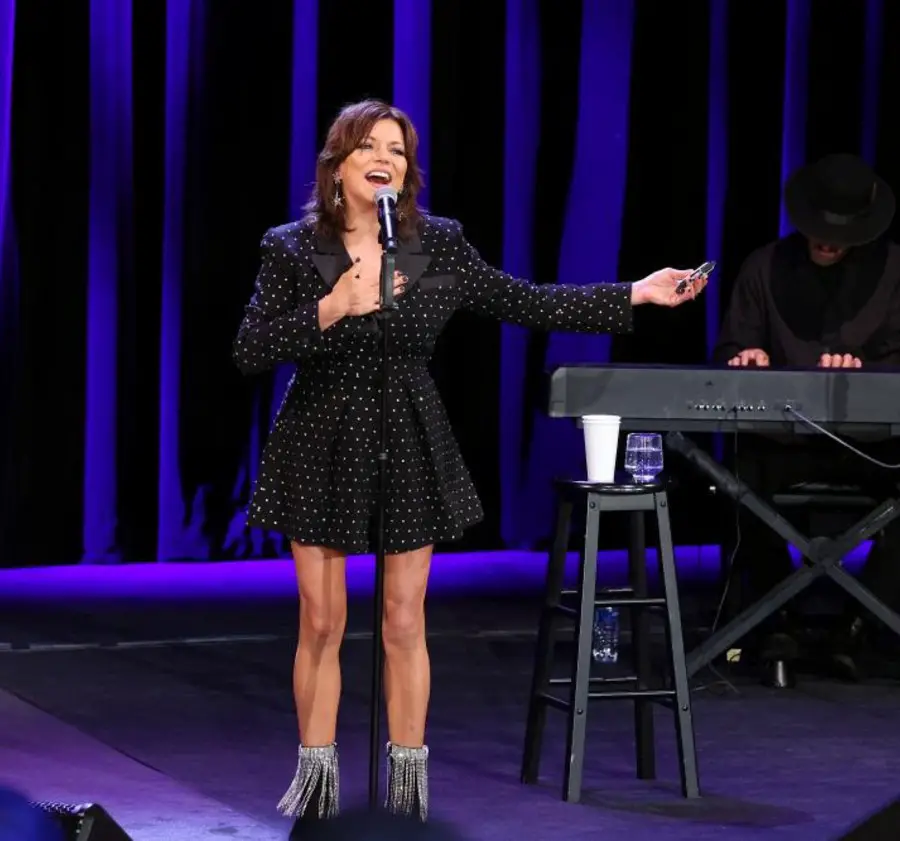 When Martina McBride released "Independence Day" in 1994, it was the first hint that she wasn't interested in bowing to acceptable topics. The Kansas native had already had a few hits at radio, including "My Baby Loves Me" and "Life #9," but "Independence Day" marked the first song that showed McBride's strong social compass, one that she would continue to illuminate throughout her career.
"'Independence Day' was probably the first song that we put out that met any real resistance, and it was a fight," McBride recalls to The Boot. "And I did fight for that song; I called radio program directors and music directors myself and said, 'What's up? Why aren't you playing this song?' And I don't know that that had been done before, but I was really passionate about it, and just really want to understand why."
In hindsight, McBride realizes that was a bold move, almost unheard of at time, especially by a female artist. But for McBride, she was willing to do whatever it took to get the powerful song played.
"Looking back, I guess I felt like I wasn't going to accept a unilateral kind of no," explains the singer. "It's like, if you're going to not play my song, you're going to have to tell me why and be accountable for it; you can tell me why, and then we can have a conversation, and if you have a good point, I'm all about fairness. So, that one was a fight."
McBride's first single, "The Time Has Come," landed in the Top 25. It took 10 singles, with "Wild Angels" in 1995, before McBride landed a No. 1 song, a testament to her unwavering tenacity.
"It took us a while to get on a roll,' McBride concedes. "I always say that I had kind of two steps forward at radio, and then we'd have a step back — we'd have a song that would not reach the Top 20, and then we'd have a song that went all the way to No. 2 … so it took us a while. I never really was the kind of artist that got an automatic pass. We had to work really hard for every spin."
McBride learned early on the value of hard work, a trait that she still clings to today, almost 30 years after her debut The Time Has Come album was released.
"I think that's one reason why I've had the longevity that I've had, because I feel like I was always really very hands-on with everything that I did, which drove a lot of people crazy — especially men," McBride says with a laugh. "The men in my career were not happy about me being so involved with every decision and wanting to be informed.
"I always said,  the video director, the photographer that shoots the album cover, the producer that helps me make the record — all of these people will move on to other projects," she adds. "But I'm sitting here with this piece of work that has to stand the test of time, and it also has to feel authentic to who I am."
McBride just celebrated the opening of her Martina McBride: The Power of Her Voice exhibit at the Country Music Hall of Fame. She will release the double album, Greatest Hits: The RCA Years, on vinyl on August 20. Pre-order the record at MartinaMcBride.com.
Read Martina McBride: 11 Things to Know About the Powerful Singer here.