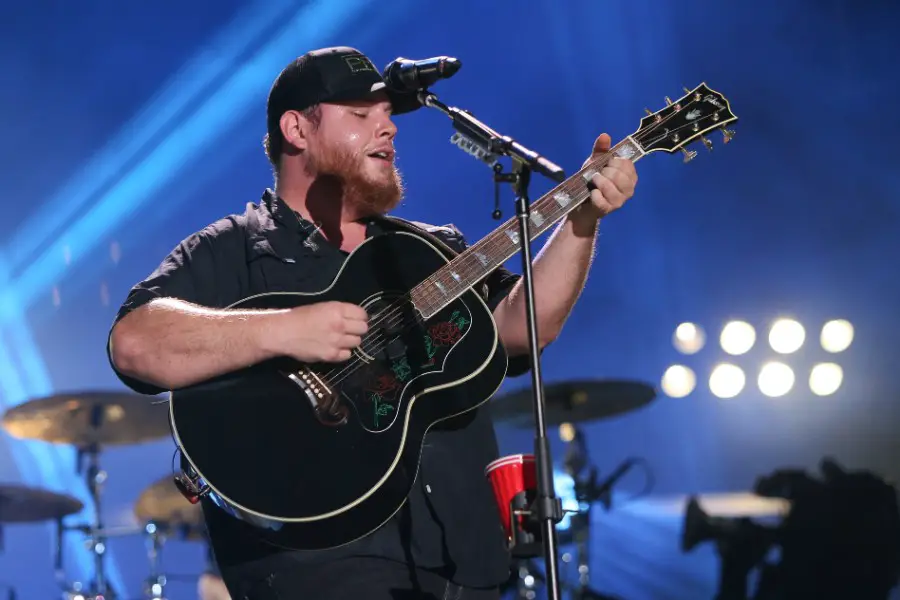 If not for Eric Church, Luke Combs might have never become an artist. The North Carolina native reveals it was Church who made him realize that he wanted to pursue music more than anything else, while he was still a student at Appalachian State University.
"A guy who lived on my floor brought in an Eric Church CD and he said, 'This guy went to college here, you should check him out,'" Combs says in an upcoming episode of Straight Up Steve Austin (via People). "Once I heard Eric, I was like, this is something I can relate to and if he can do that and he's from here, I can do that. That's where the fire caught spark."
Combs has amassed an impressive collection of awards, including two recent CMA trophies, not to mention nine consecutive No. 1 hits — an unlikely chapter for an artist who was initially told his songs weren't good enough to make it in Nashville. Those rejections only served to make Combs work harder than ever to achieve his dream.
"This person was like, 'I don't think you are ever going to be an artist and I think you need to write better songs' … and I was okay with that," said Combs, who was also turned away from The Voice. "It made me hungrier to go, 'OK, I do need to go out and get better and I do need to write better songs.'"
Combs is back at radio with "Better Together," a touching love song that he wrote with Phil Barton and Joe Fox, and may have never released if not for the encouragement of his fans.
"I'm always trying to think of what the fans are going to want more than anything else when it comes to picking singles," Combs said on Today's Country Radio with Kelleigh Bannen on Apple Music Country. 'Better Together' was a song that, at the beginning of this year, we were encoring with that song as just a piano ballad at the end of the set.
"So we did play [it] in February and early March and stuff before all this stuff happened," he continued. "That was going over really, really well and it was one of our best streaming songs that we had as well. I think it just made sense to single it, and the people, it's just what they wanted to hear, I guess."
Combs seems to have already found the formula for success in country music, but the 30-year-old insists there is still plenty to come from him in the future.
"I still feel some of my strongest stuff is yet to come out," Combs maintains.
Combs previously released "Does to Me," a duet with Church. All of Combs' music is available at LukeCombs.com.