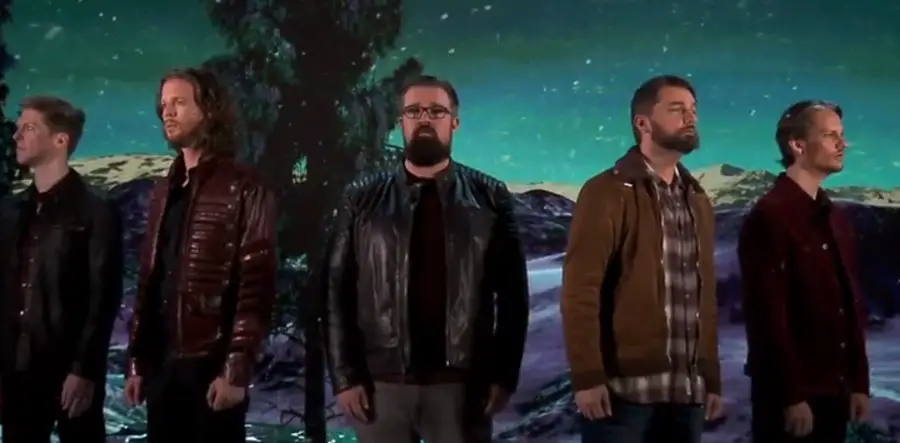 Home Free just released the final video from their recent Warmest Winter album, with "Winter Song." While the holidays may be in the past, "Winter Song" has never been more timely than now.
Singing, "I still believe in summer days / The seasons always change / And life will find a way / I'll be your harvester of light / And send it out tonight / So we can start again," the track seems like the perfect soothing message for the turbulent times. Written by Sara Bareilles and Ingrid Michaelson, the song was an important addition to the holiday-themed record.
"At a time in our country when there's a lot of polarization, we just wanted to have a message of unity," Tim Foust told American Songwriter. "If you take any two humans from any two places on the planet, they'll always have more in common than they may have different from one another, but there are increasing forces that try to get us to focus on our differences. We're just trying to get people to think more about the ways we're alike, then respond appropriately to that."
One of the other originals on Warmest Winter was the title track, which was written by Home Free's Austin Brown, along with Emma Brooke and Steven Martinez.
"It's a very personal song because it is about his family and his grandma whose been gone for four or five years now," band member Rob Lundquist said of the song. "They do talk about the loss of that. The first time I heard it, I was like, 'This is a home run, man. You got really personal with this. It's very heartfelt.'"
Home Free had to cancel their show, scheduled at the Ryman Auditorium in December, due to COVID-19 concerns. They have several tour dates currently on the schedule for 2021, pending health guidelines. Keep track of updates at HomeFreeMusic.com.