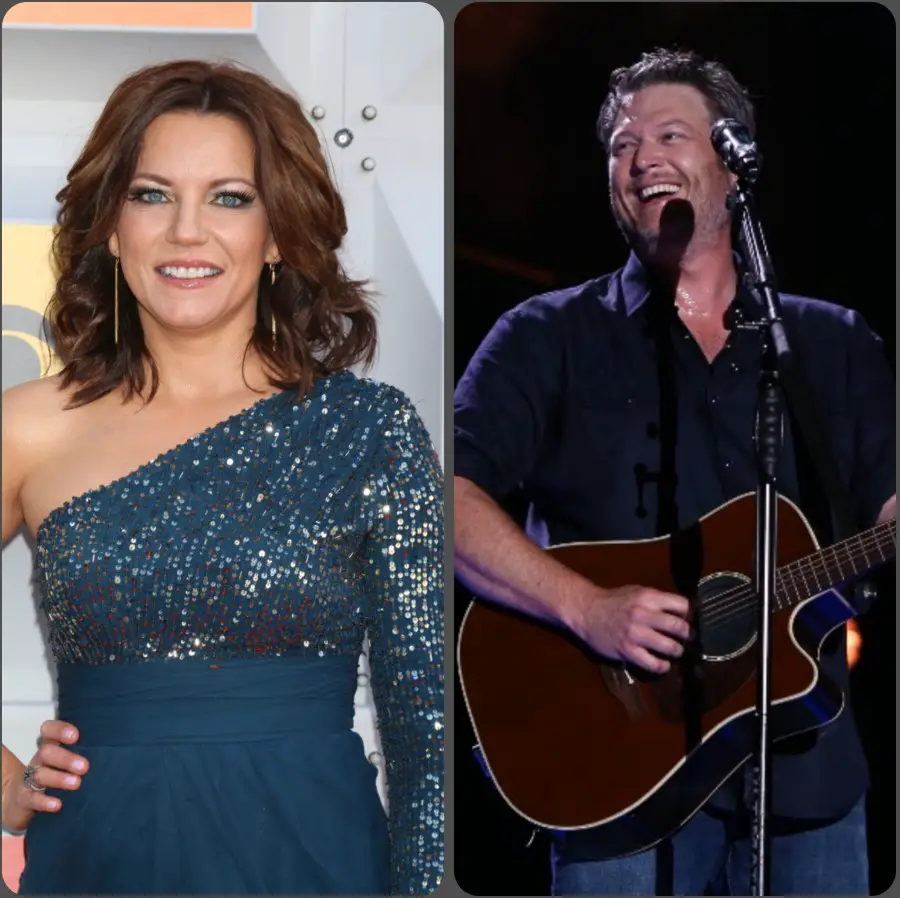 Martina McBride is eager to head out as the opening act on Blake Shelton's upcoming Friends and Heroes Tour, and not just because she will get to sing night after night on stage. The 55-year-old is also excited to spend time with Shelton, who has been a friend of hers for a long, long time.
"I love Blake," McBride tells CMT's Cody Alan. "We sort of have a brother-sister relationship. We always have a lot of fun when we are together. I am looking forward to being in front of that audience, but also just hanging out with him on tour."
McBride is also excoted to spend time with Shelton's new wife, Gwen Stefani.
"I met Gwen many years ago, and she is just the most sweet and down-to-earth person," McBride says. "Very, very down to earth, so it will be fun to get to know her a little better. It's just going to be a great experience. It will be fun!"
McBride will likely include "Independence Day" in her setlist, one of the biggest hits of her career, even if she had to fight for its success.
"'Independence Day' was probably the first song that we put out that met any real resistance, and it was a fight," McBride told The Boot. "And I did fight for that song; I called radio program directors and music directors myself and said, 'What's up? Why aren't you playing this song?' And I don't know that that had been done before, but I was really passionate about it, and just really want to understand why."
"Looking back, I guess I felt like I wasn't going to accept a unilateral kind of no," explains the singer. "It's like, if you're going to not play my song, you're going to have to tell me why and be accountable for it; you can tell me why, and then we can have a conversation, and if you have a good point, I'm all about fairness. So, that one was a fight."
Shelton's Friends and Heroes Tour also includes Tracy Byrd and Trace Adkins, along with special guest Lindsay Ell. Find all of McBride's upcoming shows by visiting her website.
Read Martina McBride: 11 Things to Know About the Powerful Singer here.