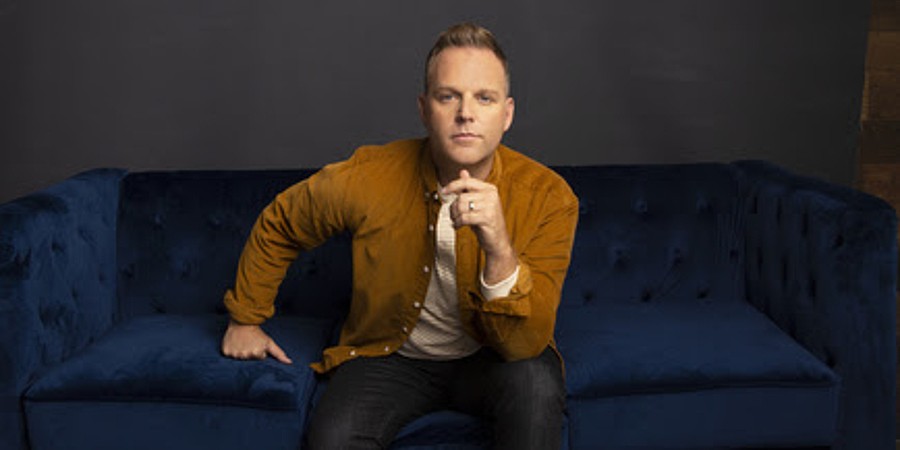 Matthew West is celebrating his 12th No. 1 hit, with "Me On Your Mind," and his fourth consecutive chart-topping single. The song, written with Anne Wilson and Jeff Pardo, follows West's "What If," "The God Who Stays," and "Truth Be Told" in back-to-back songs that reached No. 1.
West might have had a hand in writing "Me On Your Mind," but he can credit his wife, Emily, with encouraging him to write what could have been just a passing thought.
"I remember telling my wife the idea of this song about how God has us on his mind while we were on a walk one day," West recalls. "I was looking ahead as we walked down the road and didn't hear much of a response from her. But when I turned to look at her, she had tears in her eyes and quietly said, 'You need to write that song.' It was a rare moment when I could tell a song was going to be special even before it was finished. It's exciting to see the song resonate in a similar way with so many people and I hope all who hear it will be powerfully reminded that no one is just a face in the crowd. We are known, seen, listened to, and loved by the God of all grace."
West was inspired to write "Me On Your Mind" by thinking about how much God loves everyone, and is intricately involved in every detail of their life, including his.
"'Me On Your Mind' is this song about just that moment when you feel like God is trying to speak directly to you, and then you're amazed by it," West previously told Everything Nash of the story behind song. "I thought 'Why would He even pay attention to me?'  I don't know if you've ever heard a song and you thought, 'Man, that song's speaking to me, That song's for me.' Or maybe you've read a Bible verse and thought, 'Wow, I needed to hear that today.' The thought that God was not surprised by that, that it was all part of his design, is really what inspired me to  write that song."
In fact, the 45-year-old, who has made a career of singing inspirational songs for other people, says "Me On Your Mind" might have been written for him the most.
"I  think a lot of times I sing in a lot of songs and tell people, 'Hey, God loves you,' but sometimes what I forget about is this fact that God likes us too," West reflected. "And sometimes I think that's harder to believe, because a lot of times I look in the mirror and I don't really like what I see. I think 'God, are you sure? Are You sure You still love me, and You like me?' I'm reminded when I open scripture that the Bible says I'm fearfully and wonderfully made that, that God said, 'I know the plans I have for you.' I was His idea and I'm on His mind."
West will perform his own headlining A Night of Worship at the Mother Church with Matthew West and Friends, held at the Ryman Auditorium on August 21. All of West's music and tour dates can be found at MatthewWest.com. Tickets for West's headlining Ryman show are available at Ryman.com.