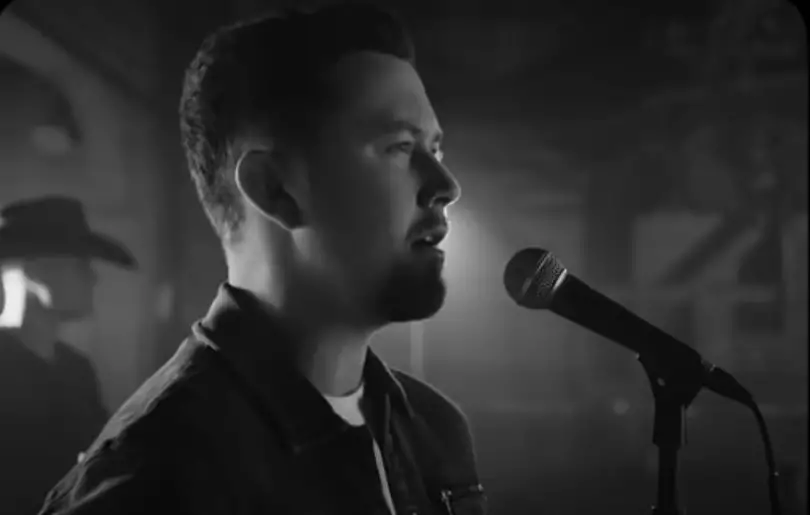 Scotty McCreery certainly has plenty of reasons to celebrate — 500,000 of them, to be exact. The North Carolina native's latest single, "Damn Strait," not only hit No. 1 on the charts, but was also certified gold, for sales in excess of 500,000 units.
McCreery shared the exciting news on social media.
McCreery previously said he was especially honored to have "Damn Strait" be such a massive success since it honored his musical idol, George Strait.
"This song is such a great tribute to one of my musical heroes, George Strait, while also using his song titles in a clever way to tell such a heartbreaking story," McCreery states. "I've loved it from the moment I first heard it. It is one of my favorite songs that I've recorded, and the fans love it in concert as well. You can feel the anticipation in the air as they get ready to sing along on the chorus."
The American Idol alum already revealed his next single, which follows both "Damn Strait" and "You Time" is "It Matters To Her," also from his 2021 Same Truck album. McCreery revealed the new single after opening a few shows for Brooks & Dunn, who served as inspiration for the new track.
"The coolest one for me is our next single, 'It Matters To Her," which, if you listen to it, speaking of Brooks & Dunn, it definitely has that inspiration to it," McCreery tells Audacy's Katie Neal, "And how could you not when I grew up listening to all their albums? This is the [song] where you start playing it and you see the crowd start trying to sing along like they already knew it, but then they realize like 'Oh, I don't know this song.'"
McCreery will celebrate the success of "Damn Strait" with a special show at Gruene Hall in New Braunfels, Texas, where Strait's career began. The show will take place on September 23. Find music and tour dates by visiting his website.