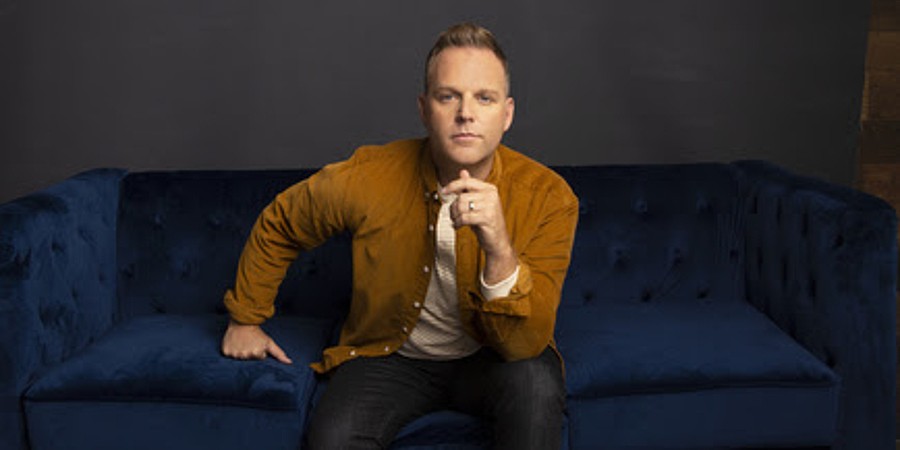 Matthew West just dropped a new song, and announced a new show. The Christian singer released "Before You Ask Her," a touching song he wrote with AJ Pruis just in time for Father's Day. He also announced his own headlining show, A Night of Worship at the Mother Church with Matthew West and Friends, held at the Ryman Auditorium on August 21.
"Before You Ask Her" was inspired by West thinking about his own two daughters, who influence all of his music in some way, even if the songs aren't directly written about them.
"I always say that there's a piece of my girls in every song I write," West says. "But some songs hit even closer to home for me. This is one of those songs. God blessed me with two daughters, and while I'm far from a perfect parent, this song represents my heart for my girls and my prayer for the kind of man they deserve in their lives someday. Someone who will, as the song says, 'always let her know that her voice matters.'"
West, who just won the K-LOVE Fan Award for Male Artist of the Year, is performing at various venues throughout the remainder of the year. It's a welcome return to live music, which West admits is a bit bittersweet for him.
That's been really hard, the adjustment of getting back on the road," West concedes to Everything Nash. "it's been a beautiful thing because the concerts have been just unbelievable experiences. The people are ready, they're ready to gather together again, even just going to concerts. I took my wife to see Garth Brooks in Nashville, and we just had the best time. It was like, 'Man, this has been stolen from us for a long time.' So there is always that challenge, anytime I'm on the road.
"I love what I do and I love getting on stage, but there's always this little part in my heart that has me longing for home and my wife and our two daughters," he adds. "That's the hardest part, and I don't think I'll ever get used to that. It's hard to travel. It's hard to be away from my family, but it sure makes coming home a lot sweeter."
"Before You Ask Her," and all of West's music and tour dates can be found at MatthewWest.com. Tickets for West's headlining Ryman show will be available beginning on June 17 at Ryman.com.