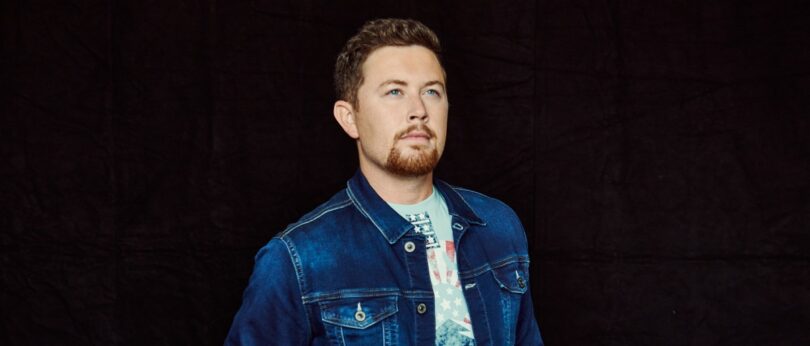 Scotty McCreery has another big hit on his hands, with his current single, "Damn Strait." The song, from his Same Truck album, follows his recent chart-topping single, "You Time." Although a talented songwriter himself, McCreery didn't write "Damn Strait," which instead was written by Trent Tomlinson and Jim Collins. The song is one of only two that McCreery didn't write from his latest ecord, but one that he knew as soon as he heard it that it was perfect for Same Truck.
"I was writing songs left and right," McCreery tells Everything Nash. "We had the songs put on there, but for me, when I heard a song 'Damn Strait,' I immediately raised my hand and said, 'Me, me, me.' It's such a cool song. It's so cleverly written. And obviously, I'm a massive George Strait fan. It just sounded so much like me."
The only other song on Same Truck not written by McCreery is "It'll Grow On You," which was written by Jeremy Bussey, Jason Blaine, Taylor Phillips and Adam Wood.
"The minute I heard that one, it just took me back to where I grew up and how I grew up," McCreery says. "I believed the songs. For me to sing it, I gotta believe it. I gotta feel it. And both of those songs did that for me."
McCreery previously said that Same Truck likely wouldn't exist, at least in its current state, if not for the challenges brought on by the pandemic.
"We had a lot of an album done pre-COVID, and I was excited about it," McCreery tells Everything Nash. "I was proud of it, but I definitely felt like there was another level we could get to. If we're looking for a silver lining in the last year for me as a career, I think it gave me that time to sit back and write more songs and reflect on life, and where I was at in life. We wrote a lot more songs over COVID and recorded basically another whole project in the middle of it all. That's what you now hear with Same Truck as the album. I think one of the songs that was going to be on that first batch of an album made it to this one and the rest we had to part with, which was still tough, 'cause I love them. But this record is where I'm at right now."
Download "Damn Strait," and pre-order Same Truck, at ScottyMcCreery.com.