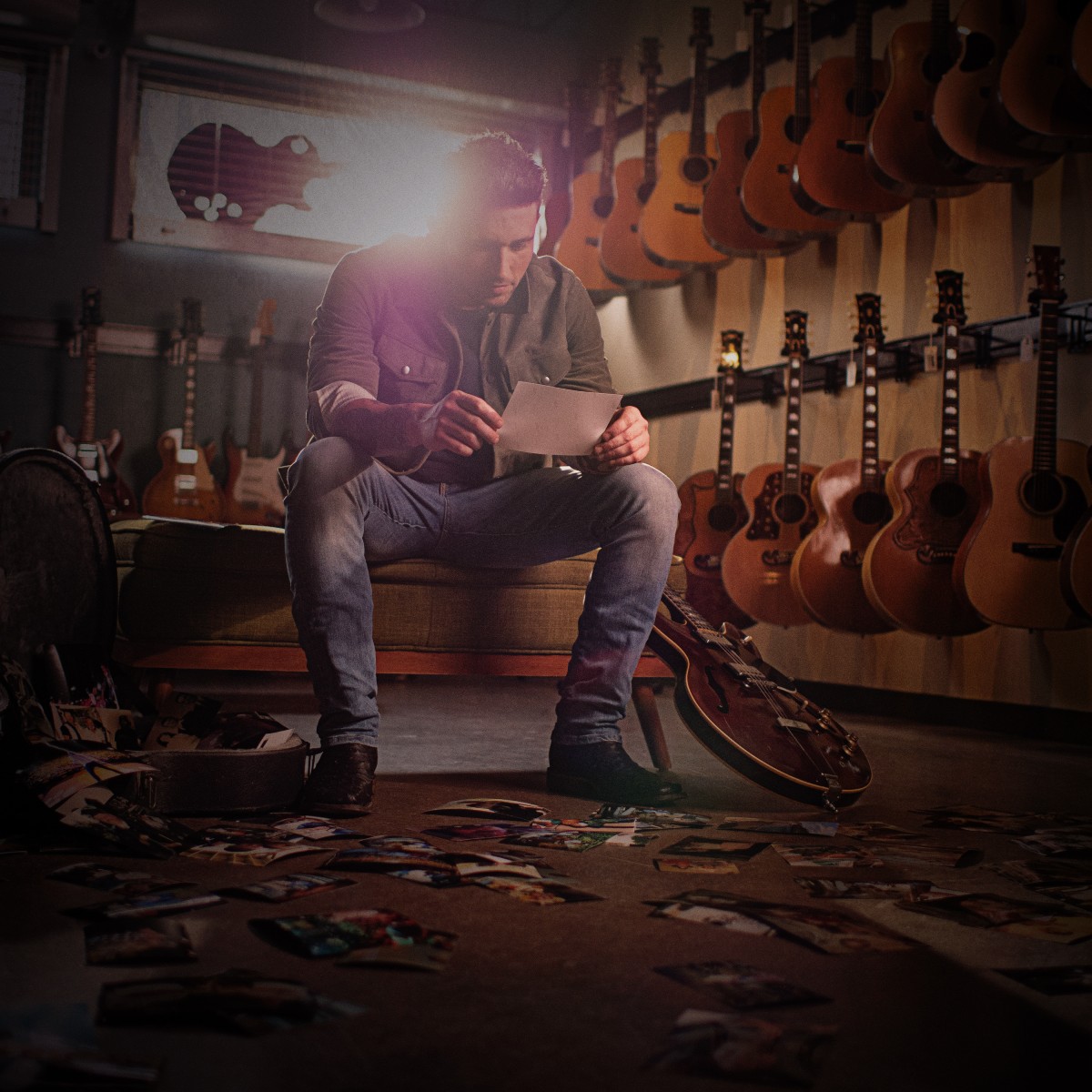 Michael Ray is honoring his late Uncle Terry with the video for his latest song, "Picture." The track is from Ray's upcoming, still-untitled third studio album. The song, which says in part, "Take every snapshot while you can / Tell 'em that you love them while you got the chance / Make sure that you take it in / 'Cause one day all you're gonna have with them is a picture," was written shortly after Ray's beloved uncle passed away.
"We wrote 'Picture' the day of my Uncle Terry's viewing," Ray said of the song, which he wrote with David Garcia and Michael Hardy. "The night before, my buddy and I were going through photos and he said, 'Isn't it wild how, no matter what you do in your life, we'll all just end up being pictures that somebody who loves us holds onto?' I wrote that down at three in the morning, and I decided not to cancel my write the next day with my friends Michael Hardy and David Garcia. I came in with this idea and I told them, 'I think we have something special here.'"
In the video for "Picture," Ray begins by speaking about the importance of time, which he calls the "ultimate gift," showing personal family photos throughout the song as well. While "Picture" might have been written in the midst of Ray's grief, the 33-year-old hopes that the song becomes a message of hope, not sorrow.
"I hope that when people hear this song, it's not something that brings sadness," Ray said. "It's something that brings joy. I hope it serves as a reminder that it's okay to slow down and be present, because you'll never regret the time to take to be with family and friends. I hope listeners can go back to pictures and relive good times with loved ones that maybe have passed, but I also hope it reminds them to capture those memories, in the moment, while they can."
I hope this song brings y'all joy and serves as a reminder that it's okay to slow down and be present… because you'll never regret the time you take to be with family and friends. "Picture" is out Friday. Pre-save it now: https://t.co/yXBjG1S2gB pic.twitter.com/760dtTfvbm

— Michael Ray (@Michaelraymusic) May 3, 2021
"Picture" follows "Whiskey and Rain" as the first two songs Ray has released from his next project, which he says will embrace the country music he grew up on, and wants to celebrate today.
"This past year I was able to go home and reconnect with what made me want to move to Nashville, what made me fall in love with music, the people who made me who I am, the people who believed in me from day one," Ray explained of his new music. "I think it helped me re-find myself and re-discover the kind of music I want to make. That's where a song like 'Picture' comes from. After my Uncle Terry passed last June, I wanted to write an autobiographical song about my family and the memories we all have to look back on – but its not a sad song. It's a song of celebration. I hope it reminds people, like it does for me, to capture moments with their loved ones."
Download "Picture" here.