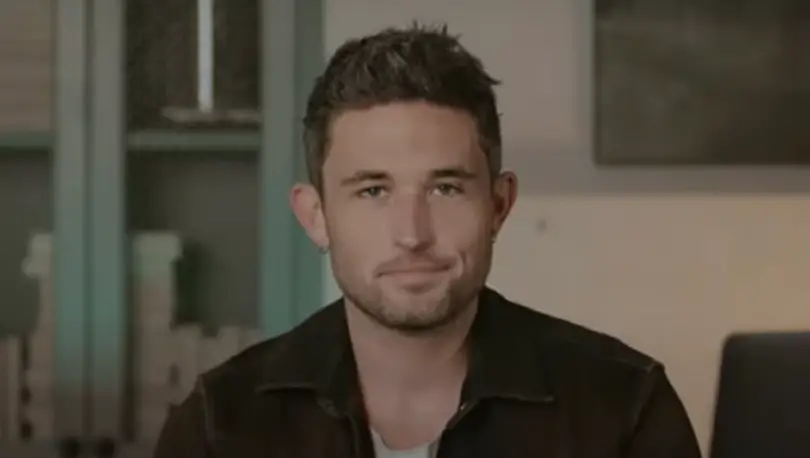 Michael Ray and Lee Greenwood are just two of the artists who will honor the late Jeff Carson with a musical tribute. The two will be joined by Mark Wills, Ty Herndon, Wade Hayes, Rhett Akins, Ricochet, Craig Campbell and more, for A Music Memorial for Jeff Carson, honoring the country music singer turned police officer, who passed away on March 26 after suffering a heart attack.
The event will take place on May 10 at 7:00 PM CT at The Nashville Palace. Proceeds will benefit the Law Enforcement Assistance Partnership (LEAP), a nonprofit organization that provides assistance to sworn officers of the FPD during unexpected life events.
"I am so happy that many of Jeff's friends and peers are coming out to honor his memory and, at the same time, raise money for this charitable cause," Jeff's wife, Kim Carson, says. "Jeff would be so thrilled with what we are doing. He loved his country music family and he loved his law enforcement family, so this will be a really special night."
Ray and Greenwood were two of the numerous artists who spoke out after Carson's passing.
"I've tried being ok and thinking you're in a better place but this doesn't seem real!" Ray said. "I hope you know getting to sing 'The Car' with you will always be one of my most cherished moments. I love you, man. Watch out for us brother, we're gonna need it!"
"Kim and I are shocked today to hear of the passing of Jeff Carson," Greenwood said. "What an awesome man and patriot! I will forever be thankful for his participation in my tribute concert a few months ago and was blown away by his talent. We are sending prayers to his family tonight. Jeff, thank you for serving our community of Franklin and for being a wonderful friend to so many including myself. Go rest high on the mountain my friend!"
Carson was working on a new album when he passed away, which included collaborations with Ray, Wills, Darryl Worley and Craig Morgan.
In addition to A Music Memorial to Jeff Carson, an online auction has been set up at Carson.Givesmart.com will be set up to raise money for LEAP as well. Tickets for the event are $40 for general admission, and $50 for reserved seating. Purchase tickets here.