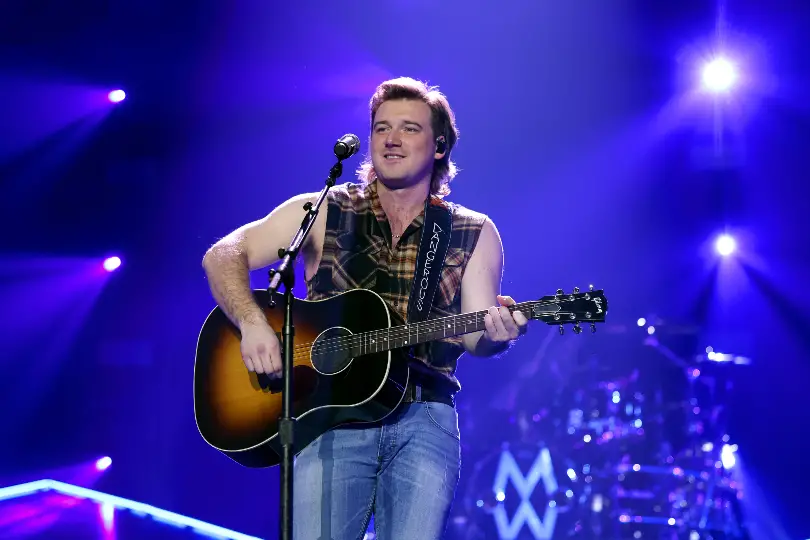 Morgan Wallen dropped a personal new song, "Don't Think Jesus," in honor of the Easter weekend. The Tennessee native revealed on Instagram that the song was written just for him.
"This is such a real and special song for me," Wallen wrote. "Thank you to my friends [Jessi Alexander, Chase McGill and Mark Holman] for writing this for me. You guys told a story that so many of us have lived and continue to live. I hope this speaks to y'all like it speaks to me. Y'all have a great Easter weekend."
"Don't Think Jesus" says in part, "If I was Him I'd say, 'To hell with you, ain't no helping you / Find someone else to give Heaven to,' I'm telling you / I'd shame me, I'd blame me / I'd make me pay for my mistakes / Oh, but I don't think Jesus does it that way." Wallen admits he was emotional when he heard the song for the first time.
"Some of my friends sent me a song today," Wallen said on TikTok last year, when first debuting the song. "I was on the way back home from playing a little golf, and they wrote this song with me on their mind and made me cry in the truck."
The reigning ACM Awards winner for Album of the Year (for Dangerous: The Double Album) is continuing to find his place in country music, after uttering of a racial slur last year. Although the backlash was immediate, with Wallen banned from awards shows and his music pulled from streaming services, he has continued to release more songs and perform — and offer thanks to his fans who have stuck with him in spite of his egregious error.
"I was around some of my friends, and we just, we say dumb stuff together," Wallen said on  Good Morning America. "In our minds, it's playful. That sounds ignorant, but that's really where it came from, and it's wrong, and I quickly understood that."
"I think I was just ignorant about it," he continued. "I don't think I sat down and was, like, 'Hey, is this right or is this wrong?' … I've heard some stories in the initial conversations that I had after that — just how some people are treated even still today, and I'm just, like, I haven't seen that with my eyes — that pain or that insignificant feeling or whatever it is that it makes you feel."
Wallen was just announced as a co-headliner, along with Dierks Bentley, of the upcoming Seven Peaks Music Festival. The event will take place September 2 to 4 in Buena Vista, Colorado.
Wallen is currently headlining his own The Dangerous Tour. Find a list of all of his upcoming shows here.