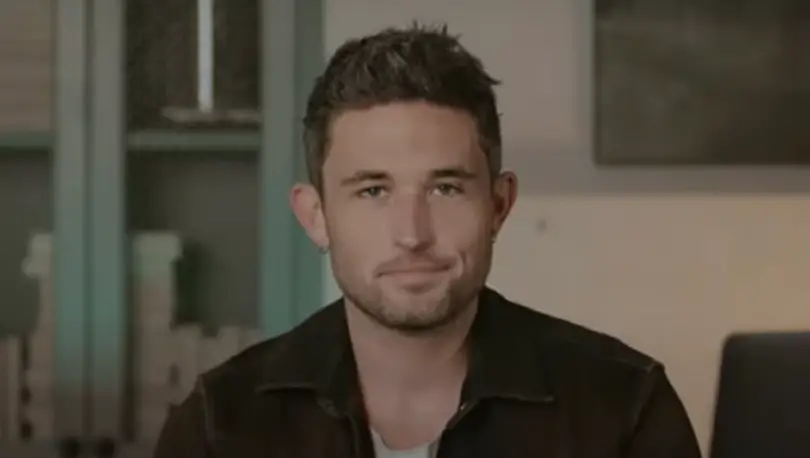 Michael Ray isn't afraid to shed a few tears, especially when it's for something that means so much to him. The Florida native shared an emotional, and deeply heartfelt, video on social media, after "Whiskey and Rain" became his fourth No. 1 hit.
Now that Ray's new single, "Holy Water," is also rapidly climbing the charts, Ray is glad he let his fans see his emotions after the song landed at the top of the charts.
"I was like, 'Man, I need to throw something up there," Ray recalls to Everything Nash. "I think the whole journey of 'Whiskey and Rain,' how we recorded it, just the whole life of this song has been like no other for me. I had a lot of growth during this song, and a lot of stuff I had to go through, and was going through. I think it just all got dumped in. I made that video and then it just kind of hit me, and then I wasn't gonna post it."
Ultimately, Ray did decide to share the video, as a way to thank his fans for the song's success, especially when he was forced off the road because of the pandemic.
"It meant a lot to me, because I say it every night, now that we've been able to get back out on the road; we didn't get to promote this song like you normally do," Ray acknowledges. "We didn't get to do shows. It was truly put it out there, do everything you can on your socials and digitally, but we really had to rely on fans a lot on this song. I mean, you always do, but there was no getting it out in a lot of ways that we normally do. And so to see it come from literally this crazy time of being recorded to fans and country radio getting behind it and believing in it. It took 64 weeks to get up there. It's a special song, and I think it's gonna be the one that I really look back on and, and say,  'That's where a lot of stuff started to change.'"
Now that Ray is back on the road, he is more passionate than ever to connect with his fans, especially as "Holy Water" continues to climb.
"It's just really cool to see music bring everybody together," Ray shares. "I just want to say thank you. It's not easy to come to shows now. We're still dealing with some of the rules here and there. Some people are still worried about what's going on, so it's not easy for them mentally. And now gas is $5 a gallon, so it's not easy financially to come show. So to anybody that pays their hard earned money, especially in this climate of the world, it means more to us than you know.
"It keeps us going. It helps us support our guys and their families," he adds. "We've been giving it all we've got, and they've been giving us all we got. So it's been a really cool thing and I just really appreciate it."
In addition to his headlining shows, Ray was just announced as the opener for Lee Brice, on Brice's Label Me Proud Tour. Find music and tour dates at MichaelRayMusic.com.