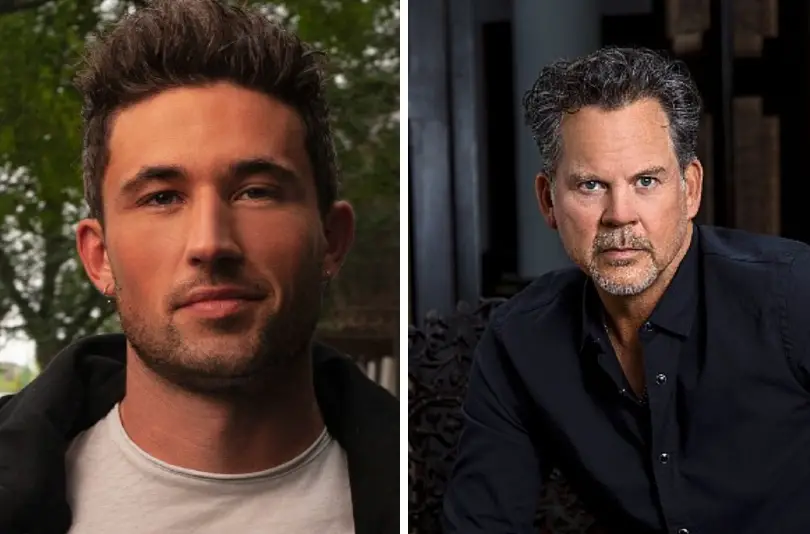 Michael Ray has been influenced by numerous artists over the years, but perhaps none as much as Gary Allan. It is Allan whose music resonated with Ray the first time he heard it, and who still serves as a guiding light in his own promising career today.
"Gary Allan was a big influence to me once I started learning guitar," Ray tells Haute Living. "My first biggest influence was Merle Haggard. I grew up learning all his stuff. Alabama, Keith Whitley, Randy Travis, that's the music I grew up listening to and learning – you know, Waylon [Jennings[, Earl Thomas Conley, that's who I grew up on. When I started discovering music that was more my generation, Gary Allan was that perfect mixture of that with his badass voice and Bakersfield Buck Owens thing happening so he was a big influence, happy or sad,
"I love sad country songs," he adds. "That's always been kind of my go-to, so I would have to say Gary has probably been the biggest influence."
Ray referenced Allan in a message he shared on social media, when celebrating his multi-week, No. 1 hit, "Whiskey and Rain."
"It's been an emotional one today," Ray said after learning the song hit the top of the charts. "Back when we were recording this song I would think about all the things I always loved about [Gary Allan] and the way his music spoke to me and my life growing up in Eustis. I hope this song has been there for you on lonely nights when you've needed it, just like Gary always has been for me. One of my favorites of his goes, 'life ain't always beautiful… but it's a beautiful ride.' Thank y'all for this beautiful ride!!! Thank y'all for loving this song!!! We ain't slowing down!!!"
Ray just released his Higher Education EP, but he hints a new record is already in the works, which he would love to feature a collaboration with Allan.
"I would love to do something with Gary," Ray says. "We're going in the studio soon, so maybe I can work something out."
The Florida native also hints that he will soon reveal his plans for the remainder of 2022, which include plenty of time on the road, in front of his fans.
"We have got a tour that we will hopefully be able to announce soon," Ray says. "[I'm] writing a lot and getting ready to hit the road. Be on the lookout for a tour announcement soon. We'll be playing at a lot of places we hadn't been able to the last couple of years, getting in the studio working on new music as well as releasing my new single, "Holy Water," to radio in just a few weeks."
All of Ray's music, as well as his upcoming shows, can be found at MichaelRayMusic.com.