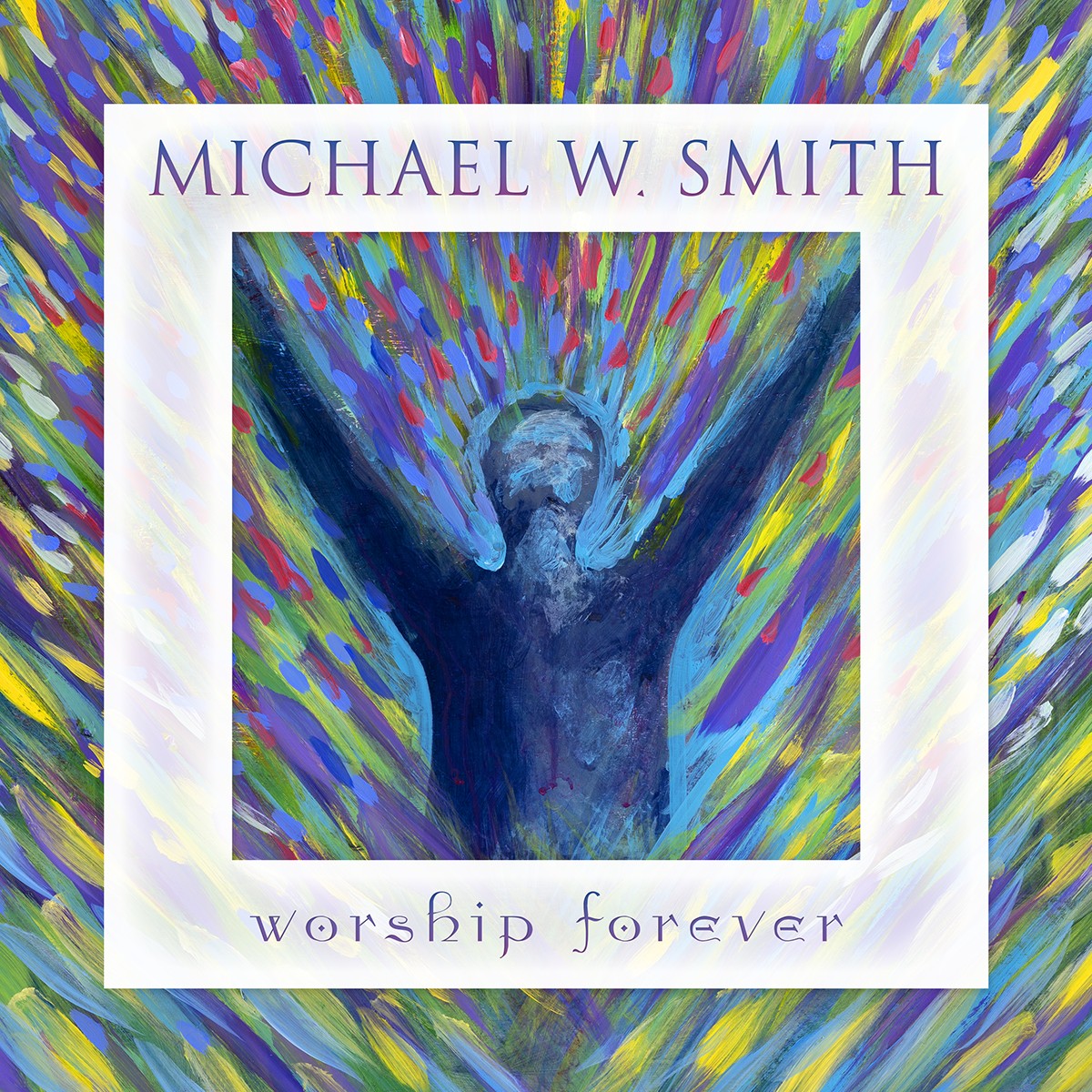 Michael W. Smith's Worship Forever album is out! The 14-track record is Smith's new take on his original Worship album, which was released on September 11, 2001. The new record includes all 13 songs on Worship, plus a bonus track, with guest appearances by Amy Grant, Matt Redman and Tauren Wells. Worship Forever was recorded in front of a live audience in Nashville, and backed by a full symphony orchestra.
Of course, Smith had no way to predict how much the country would need the message of Worship on the fateful day it was released two decades ago.
"The Worship record was a special one for me," Smith says. "From the recording live in Lakeland, Florida — to the release on 9/11 — the day our nation was attacked. I've seen God use those songs and that music in ways I could have never dreamed. I'm so excited, now, to have re-imagined this record – start to finish – with a full symphony orchestra. This is a very special recording from an incredible night."
It was Smith's idea to release Worship Forever as a way to honor the tragic September 11 anniversary.
"I started to think about the 20th anniversary of 9/11 coming up and my crazy idea was, what if I went back and recorded that record, but with a completely different approach?" Smith reflects to Forbes. "What if I did it with a full orchestra? So, I pulled up my orchestra templates on my computer and began to experiment. And after two or three songs, I thought, I can make this work."
Worship might have been an uncannily timely project, but those songs are still just as important now, Smith says, and maybe more.
"In the midst of not only heartache, but this pandemic, the world, Afghanistan, then there's earthquakes, floods, and Hurricane Ida, it's a little overwhelming," Smith explains.. "I think we have more in common than not and we've let things divide us. Everybody is fighting and that's not the way we're supposed to do life. So, I hope this record can maybe just kind of pull us together and help us heal."
The 63-year-old has spent the last four decades writing and releasing music that has become a balm for the world, fueled only by his conviction in the power of music, especially music with a message.
"I still believe, and I've believed it my whole life that music is the most powerful universal language in the world," Smith says. "Three-and-a-half minutes can change somebody's life. And that's one of my hopes for this record. I think it has the ability to draw us together."
See a track list for Worship Forever below. Purchase the record here.
Worship Forever Track List:
1. Forever
2. Heart of Worship feat. Matt Redman
3. Draw Me Close
4. Turn Your Eyes Upon Jesus
5. Open the Eyes of My Heart
6. Above All
7. Breathe
8. Let It Rain
9. Agnus Dei feat. Amy Grant
10. Awesome God
11. More Love, More Power feat. Tauren Wells
12. Surrounded, Waymaker