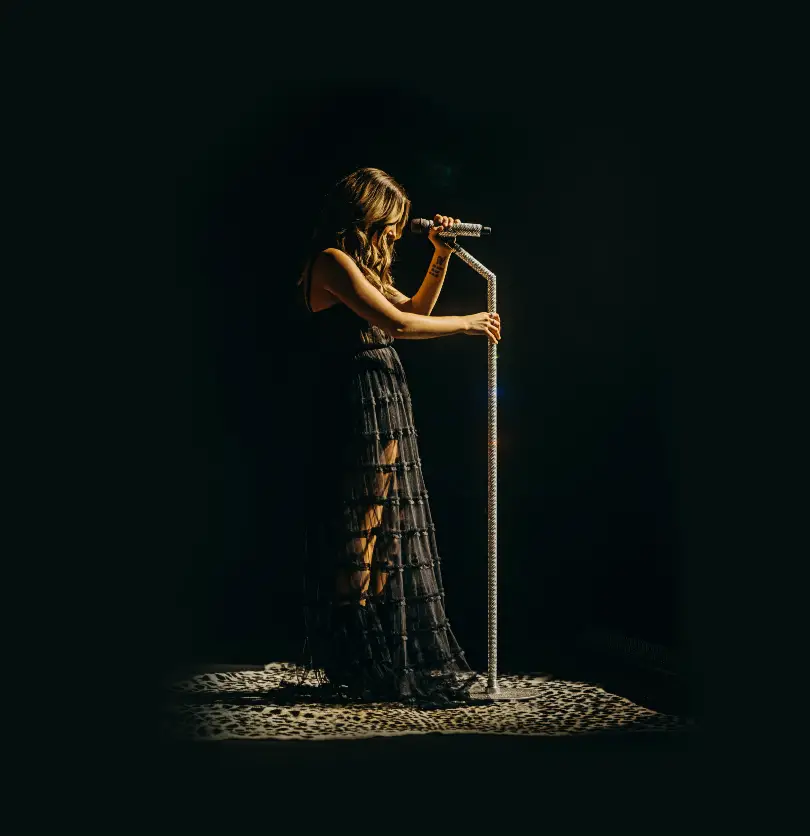 Carly Pearce is returning to Nashville, for a special, one-night only concert event. The reigning ACM Female Artist of the Year will perform at Marathon Music Works on Wednesday, April 6, as part of a filmed Inside 29: Written in Stone Live From Music City event, which will be released at a later date.
"I have been lucky enough to connect with fans in times of heartache and joy, especially with 29, so this is going to be such a special night," Pearce says. "There may be a few surprise guests, and I can't wait to share even more of the inspiration behind these songs that led me to a place of growth and happiness."
Pearce penned all 15 songs on 29: Written in Stone as a way to cope following her painful divorce from Michael Ray, after less than a year of marriage.
"I had to make a decision, when I went through a divorce," Pearce told Amazon's Country Heat Weekly. "I could have acted like it never happened. But that's not realistic, and that's now how I process things. And so I went 100 percent, because I didn't want to give it half. And it opened me up so much to who I am."
29: Written in Stone might have been written during one of the darkest times in Pearce's life, but in hindsight all of it, even the deep pain she endured, was worth it int he end.
"I am more confident in myself," Pearce said. "I thought I was confident before that, but walking through something hard like that, and especially in the public eye, I gained so much strength that I feel like you can hear in the music.  I've heard so many stories of how this music has carried people through seasons in their life that were hard. Of course, there are moments that I get emotional, but that's human nature."
Pearce and Ashley McBryde are currently enjoying a Top 10 hit with their "Never Wanted to Be That Girl" duet."
"'Never Wanted To Be That Girl' was exactly how 'I Hope You're Happy Now' happened for me," Pearce tells Everything Nash. "I played a show with Luke Combs and I wanted to write with Luke, so I asked him. I played a show with Ashley. I wanted to write a song with her, so I called her and asked her … I think musically, if you listened to us sing, we're very different, but we sing the same. We come from the same part of country music. She's a little edgier than me, but we know our stuff. I just really am a fan, and I think that she felt the same way about me."
A portion of ticket sales will benefit those who experienced losses from the recent tornado devastation in Pearce's home state of Kentucky, through the Music Has Value Fund. Pre-sale for Pearce's Inside 29: Written in Stone Live From Music City begins Tuesday, March 15 here at 10:00 AM CT, with regular on-sale tickets available on Friday, March 18 here.
Photo Credit: Courtesy of BMLG / Alexa Campbell