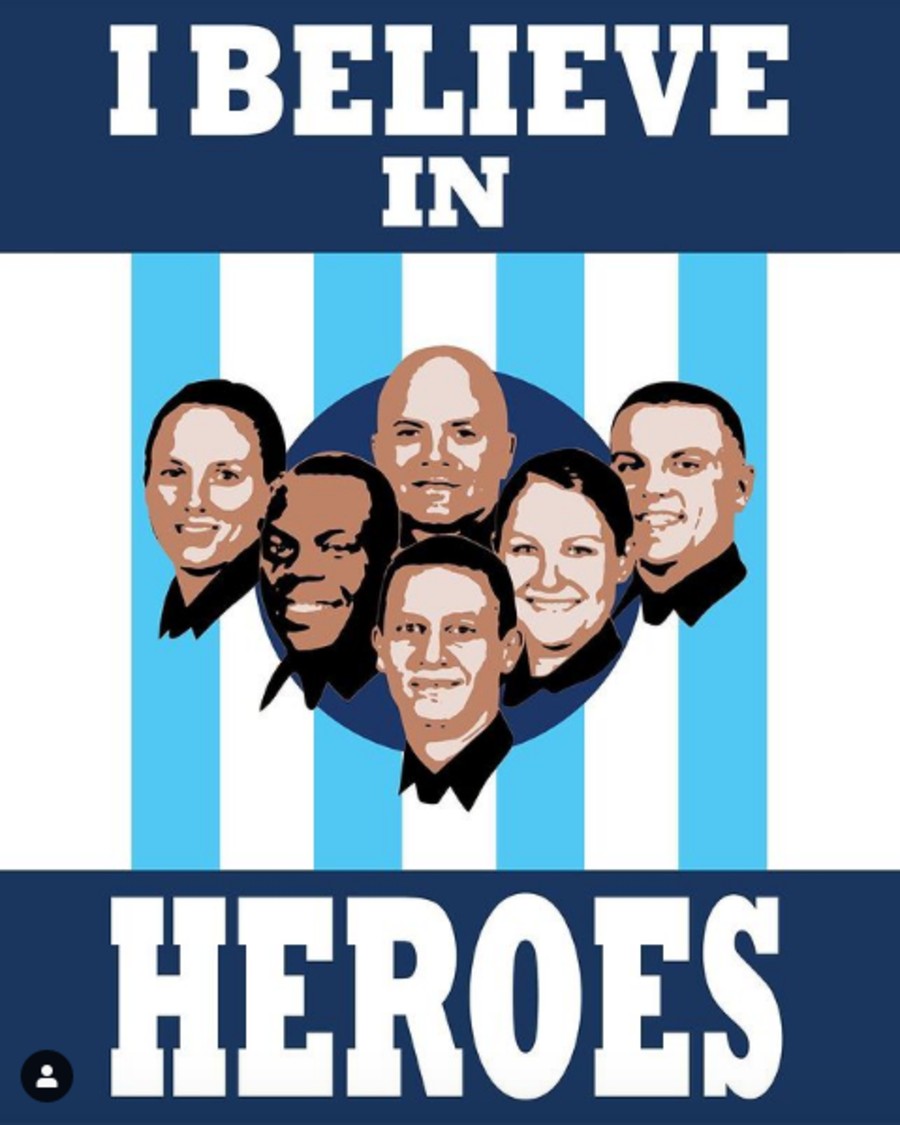 Nashville is known for its murals of musical heroes, but a new mural is honoring heroes of a different kind. The six police officers, credited with saving countless lives ahead of the tragic Christmas Day bombing in Nashville, are being memorialized with a mural honoring their bravery.
The mural, which says "I Believe in Heroes," shows the faces of the two women and four men. According to Fox 17, it is located at Second Avenue and Broadway, near the Hard Rock Cafe, and was funded by I Believe in Nashville, which has been raising money for those who suffered losses as a result of the bombing.
The mural is currently in a window that was blown out by the bomb at the Hard Rock Cafe. After the window is repaired, Hard Rock Cafe vows to make the mural a permanent fixture inside their restaurant.
The six officers were originally responding to reports of shots fired downtown. Anthony Warner, who was killed in the explosion, had an RV parked on Second Avenue, with a recording threatening that a bomb would explode. The six police officers, aware that the bomb would potentially detonate, ran door to door rescuing residents and guests. Three people were injured, and dozens of buildings were damaged or destroyed.
"I would say, 'Thank God for our police,'" John Rich told Fox News shortly after the explosion. "I would say, 'Back the blue,' I would say, 'That's why you don't defund the police.' You have to have them in situations like this, when they're the only ones keeping watch over the safety of the citizens. So God bless Metro Nashville Police Department. We've all got their back."
100 percent of all purchases made at I Believe in Nashville through January 10 will go directly to the victims of the Christmas Day bombing. Find more information here.