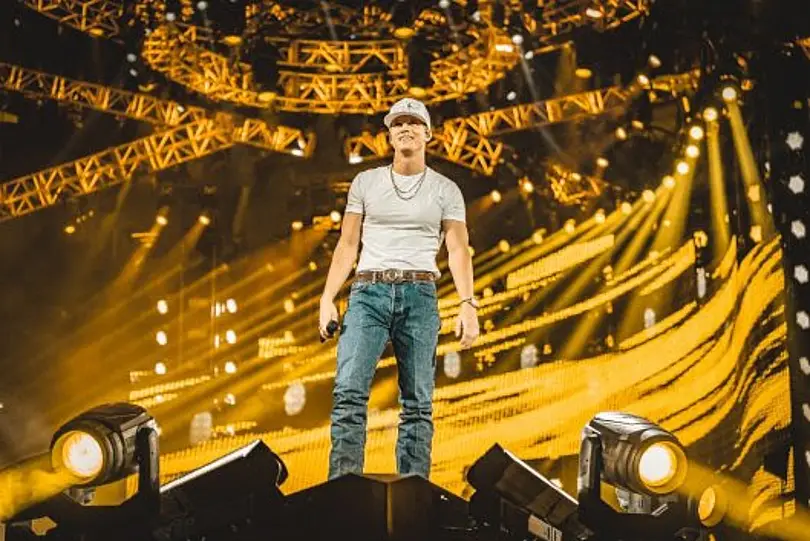 Parker McCollum is a married man! The "To Be Loved By You" singer tied the knot with his longtime girlfriend, Hallie Ray Light in a post on social media, adding a line from the Randy Travis song, "Forever and Ever, Amen," in his announcement.
McColllum proposed to Light last July, tricking her into believing she was going to a business event with him instead.
"She has my calendar, so she can always kind of plan our stuff and know when I have time off and don't," McCollum told Sounds Like Nashville. "And so they [my team] put a little thing in my calendar that said we had a label dinner to go to and her family and my family flew in the day before and you know she had no idea they were here."
McCollum had no qualms about asking Light to be his wife.
"I couldn't wait to ask her to marry me," McCollum previously told People. "There was no backup plan and no hesitation. I didn't overthink one thing. I was like, 'It can't get any better than her.' There was no doubt in my mind that I was making the right decision. She saved my life in a way. I don't think I was headed down the right road."
The Texan, who just won the ACM Award for New Male Artist of the Year, said he didn't plan on singing for his big day.
"I told her dad, he didn't want to pay that much, so I won't be singing at the wedding," he joked. "That's my day off! You want me to work on my day off? No, I'm kidding. I don't think I'll be singing. I'll just enjoy — it's all about her anyway, it's her day. So I'm just grateful that she's choosing to spend it with me."
McCollum will have a couple of months to adjust to married life before he hits the road with Thomas Rhett, serving as his opening act on Rhett's Bring The Bar To You Tour, which kicks off in June.
"We had never met until we were both duck hunting in Arkansas," McCollum told Everything Nash. "We ended up being in the same store, and then ended up hanging out that night and playing guitar all night and drinking beer, and had a really good time. He's an unbelievable human. He almost makes you feel bad about yourself, he's such a good guy."
See a list of all of McCollum's upcoming shows here.
Photo Credit; Courtesy of True Public Relations / Chris Kleinmeier