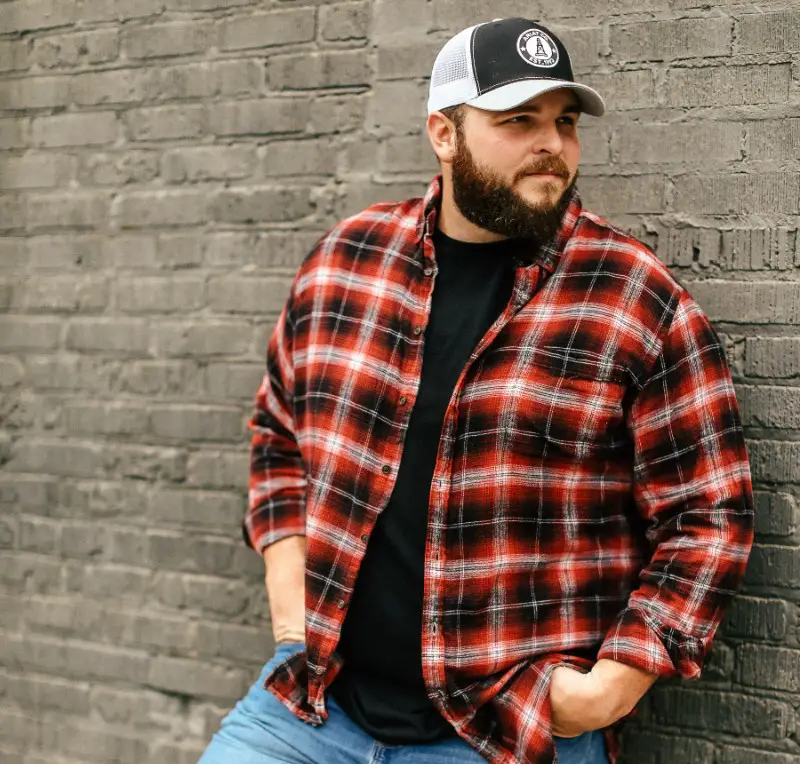 There could soon be more music from Jake Hoot, and a lot of it. The Season 17 winner of The Voice, who just released his romantic "Wherever Time Goes" duet with his wife, Brittney, reveals that he is hard at work on more songs that he is eager to share with his fans.
"For the fall, we have some incredible new music that we've been writing," Hoot reveals to Everything Nash. "We're looking at doing an album, probably in the late fall or early spring of 2023. But we're also looking forward to getting back on the road and making great things happen."
Hoot has had plenty of success on his own, including his "I Would've Loved You," duet with Kelly Clarkson. While he is happy to remain independent, he also says he wouldn't be opposed to signing a record deal — if it was the right one.
"I think everybody at the level that I'm at looks at a label deal and goes, 'Man, that would be amazing to have,' and it would," Hoot reflects. "But I think I chased it really hard last year, and I got to a place where I just need to focus on what I'm doing, and focus on the brand I'm making, and focus on the music that we're making. If something comes up, then great. But we've been very fortunate to get to play all over the United States, and open for Darius Rucker, Alabama, Jordan Davis. I mean, it's been incredible. I got to open for Collin Raye.
"Getting to do all that stuff is just so important," he adds. "I think if I am constantly chasing one thing, then I could lose sight of all the incredible things happening. And so I just told the team, if it comes up, that's amazing. We will look at it. But until then, we're just gonna focus on what we're doing."
The singer-songwriter, who released "In the Garden" with Todd Tilghman last year. grew up on the missions field. While he loves country music, and music of all genres, he hints that his future plans also include a faith-based album at some point.
"That's been one of the hard decisions; obviously I want to tell people about my faith and show that through my music, but we're also trying to build what we're doing right now," Hoot explains. "We're trying to plan everything out. And while it's in the works, we don't have a definite day yet, but my mom asks me every time a new release comes out. She goes, 'Son, I really loved it. Do you know when you're gonna come out with a Christian album?' and I'm like, 'I don't know yet mom, but we'll work on it.'"
Hoot and Brittney just announced that they are expecting their first child together. Hoot is already the father of his daughter, Macy, from a former relationship.
Find all of Hoot's music and his upcoming tour dates at JakeHoot.com.