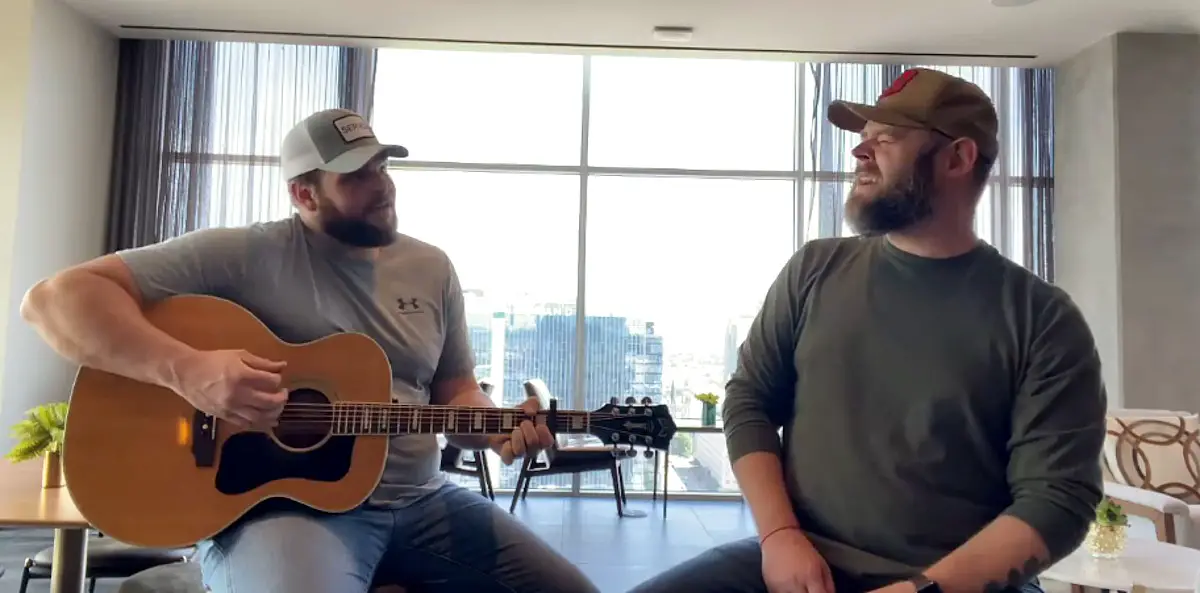 Season 17 winner of The Voice Jake Hoot, and Season 18 winner Todd Tilghman recently got together and made musical magic. The singers ran through some of their favorite hymns, including "In the Garden," sharing their impromptu performance on social media.
"What do the Season 17 and Season 18 winners of The Voice do when they get together?!" Hoot captioned the video. "Sing hymns of course! Love this guy right here!"
Tilghman previously praised Hoot, who supported him when Tilghman was heading into the finale on The Voice.
"I called him," Tilghman told Everything Nash. "We met on Instagram when I was on the show. And so when I got into the finale, I called him, and I was like, 'All right, man. I guess now there's like a one in five chance that I might win.' I had a lot of questions about different things, and he's been really great to me.  Jake is a standup guy."
Both Hoot and Tilghman have been busy with their respective careers since their time on The Voice. Hoot's debut Love Out of Time EP came out in January. The five-track EP includes "I Would've Loved You," a duet with Kelly Clarkson that is currently climbing up the charts. Hoot wrote the song with Dean Sams and Jamie Floyd, and knew as soon as he finished it he wanted Clarkson to sing on it with him.
"She called me back immediately and she said, 'I want to shout this from the rooftops. Yes, I'm in," Hoot told Everything Nash, prior to his wedding to Brittney Hoyt. "Like, let's get this done. And so trying to coordinate her incredibly busy schedule with mine, recording everything and then also a wedding coming up and then having to fly to LA to record, or having to send stuff out there, it just all worked perfectly."
Tilghman has been busy releasing music as well, including "In a Heartache," and his latest track, "Jesus and You."
"'Jesus and You' is actually a song — it's really about why I do the things I do," Tilghman told Everything Nash. "But it's also about the things that play the most pivotal roles. So of course it's Jesus, and of course it's my family, but one of the major things that made me who I am is my hometown, Meridian, Mississippi, where I lived. So I hope that you see that Meridian is not only a backdrop, but also a really pivotal character. Meridian is just as big a part of making me who I am as almost anything else."
Tilghman also has a book, Every Little Win, which he wrote with his wife, Brooke, coming out on June 22. Find Tilghman's music here, and click here for all of Hoot's music.