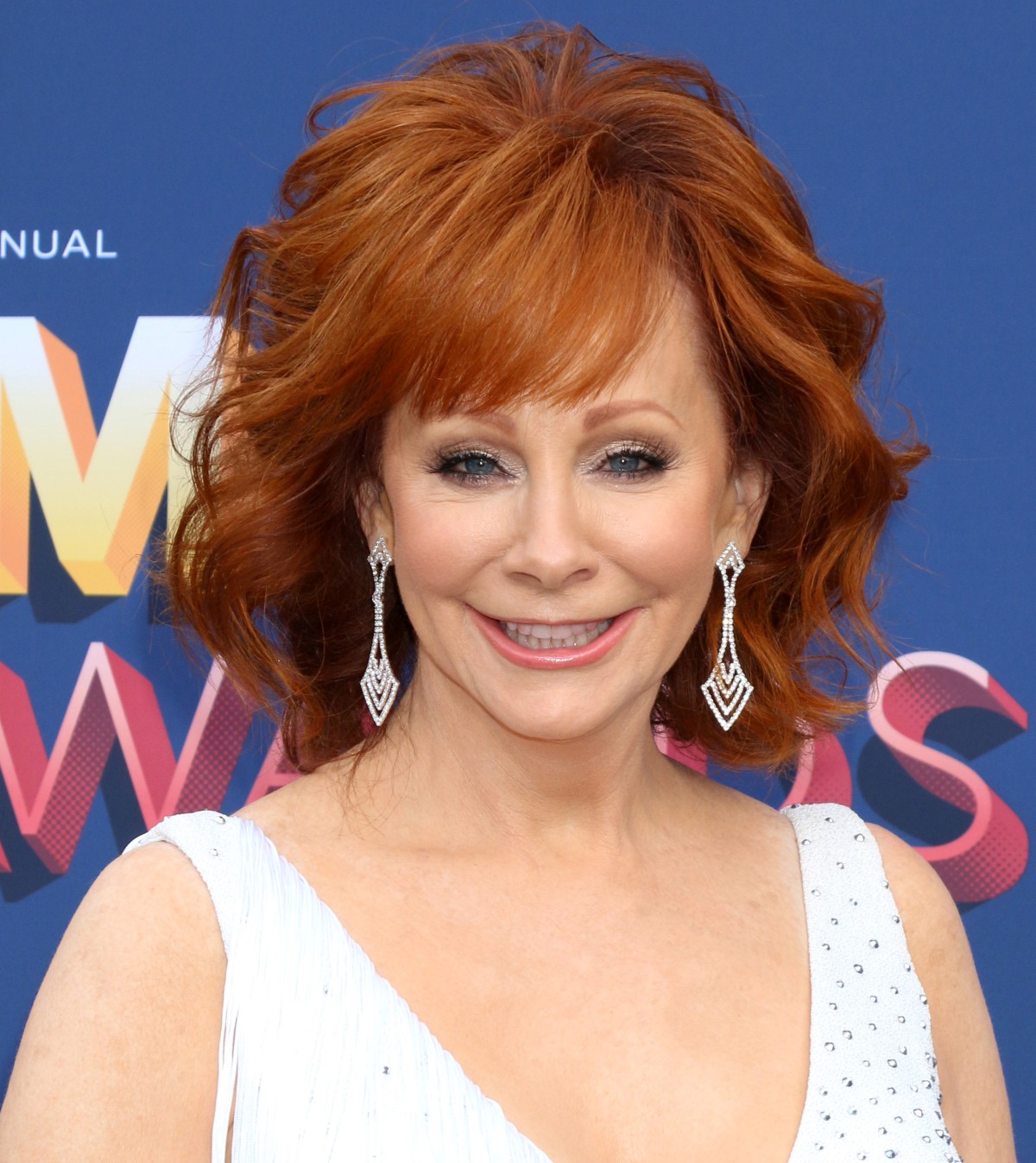 Reba McEntire and Rex Linn were friends for years before their relationship turned into romance. The Country Music Hall of Fame member and seasoned actor opened up about their relationship, in two episodes of Season 2 of her podcast, Living & Learning with Reba McEntire, revealing that they bonded over the shared loss of their own mothers.
"It was later on that I was texting you about MaMa," McEntire recalled. "We had just found out that she has bladder cancer and you said 'You just feel free to call me anytime you want to talk' and I just quit texting and we've been talking ever since."
It was McEntire who first reached out to Linn, years earlier, when she was still married to Narvel Blackstock.
"In 1998, my mom passed away, and the day that we buried her, we went back to mom's house … My sister walks up and says 'You got a phone call' and I said 'Now? Right now?'" Linn shared. "And she said 'I think you probably want to take this.' So I went back in my old bedroom that I grew up in, sat on the bed and it was Reba. And she said 'I understand what you're going through today. I just wanted to talk to you.'
"We talked for about 25 minutes and I never forgot it," he continued. "It was amazing and it was uplifting. It was really special and little did I know 20 years later, 21 years later, I'd be doing the same thing with her.. But I never forgot that. And that's why I said to you 'if you ever want to talk just give me a call.'"
Once McEntire and Linn started talking, they never stopped — literally. The two were living apart when they began conversing every day, and have never missed a day, even when in different time zones.
"It was a very special relationship, us getting to know each other without any physical aspect to it at all," McEntire said. "We'd talk in the morning; we started 'Coffee Camp' while I was staying in Oklahoma… We haven't missed a 'Coffee Camp' since March 16th"
"When she says we haven't missed a 'Coffee Camp,' we have never missed a 'Coffee Camp' since we started," added Linn. "I was in California she was in Tennessee and sometimes my 'Coffee Camp' started at 3:00 AM. but man I have never missed one, I don't wanna miss one."
McEntire and Linn's relationship is so strong, she hinted that there could even be a wedding in their future.
"We've talked about it and giggled about it," McEntire admitted to Extra. "We thought, 'Man if we ever had a ceremony, we would have to have a 2:00, 4:00, 6:00 and an 8:00, 'cause we have so many friends, acquaintances, and family."
McEntire's three-box set, REVIVED REMIXED REVISITED, which includes the "Does He Love You," duet featuring  Dolly Parton is out now. She will kick off her Reba: Live in Concert tour in November. Find tour dates and purchase the new project at Reba.com.