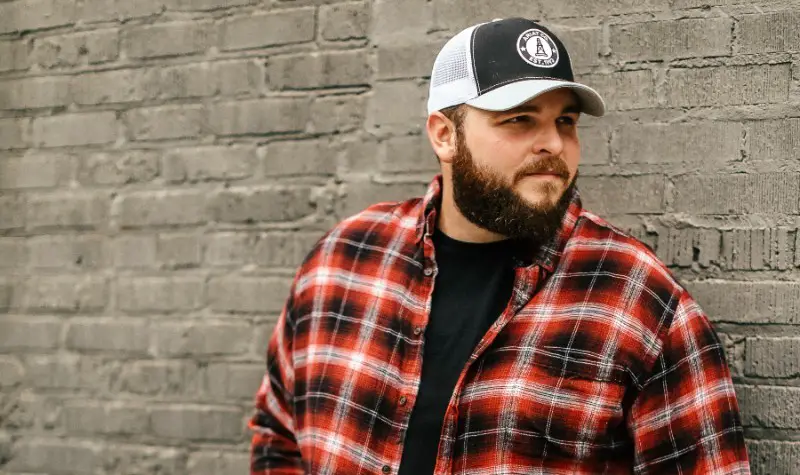 It's hard to believe that Jake Hoot once wondered if he would ever be a singer, but it's true. The Season 17 winner of The Voice, who recently opened for Alabama and Darius Rucker, admits he once doubted he had the talent to make a full-time living out of music.
"I think I always struggled with the confidence to think that I was ever good enough to do it," Hoot admits on Connected with Kelly. "I think it was like, 'Oh yeah, I would love to do that, but I'm not good enough. I don't think that'll ever happen.' But The Voice helped with my confidence for sure … I think you get so many people in your corner, whether it's your coaches, whether it's your fellow contestants. And of course, singing on stage in front of millions every night throws you into it. So it's really helped."
Hoot just released his latest single, "Night Left," from an upcoming new album. Although Hoot hasn't revealed many details of his upcoming set of tunes, he does say that his wife, Brittney, will definitely sing on the project.
"I'm probably her biggest fan," Hoot boasts. "I love her voice, and I love her stage presence. I just love watching her perform, whether we're sitting on the couch, or we're standing on a stage in front of thousands of people."
Hoot, who also co-wrote his recent duet, "I Would've Loved You," which he sang with Kelly Clarkson, penned a song specifically for him to sing with his new bride, for his next album.
"We wrote a song that I absolutely loved, and so she and I have been practicing it here and there to see if we actually love performing it, how it's going to work," reveals the singer. "But there is no doubt that she will be on the album, whenever we record one. I want to do at least one song. She'll probably have background songs on other songs but at least have a duet, like a true duet between us too, just because you can't look that pretty and sing that pretty and not be on the album somewhere. It's going to be a lot of fun. I'm very, very excited to have her on it."
Hoot will embark on his The Voice(s) of Texas Tour on November 17 with fellow The Voice winner Sundance Head. Find all of Hoot's tour dates, as well as his music, at JakeHoot.com.
Want to watch more exclusive artist interviews? Click HERE to subscribe to our YouTube channel.