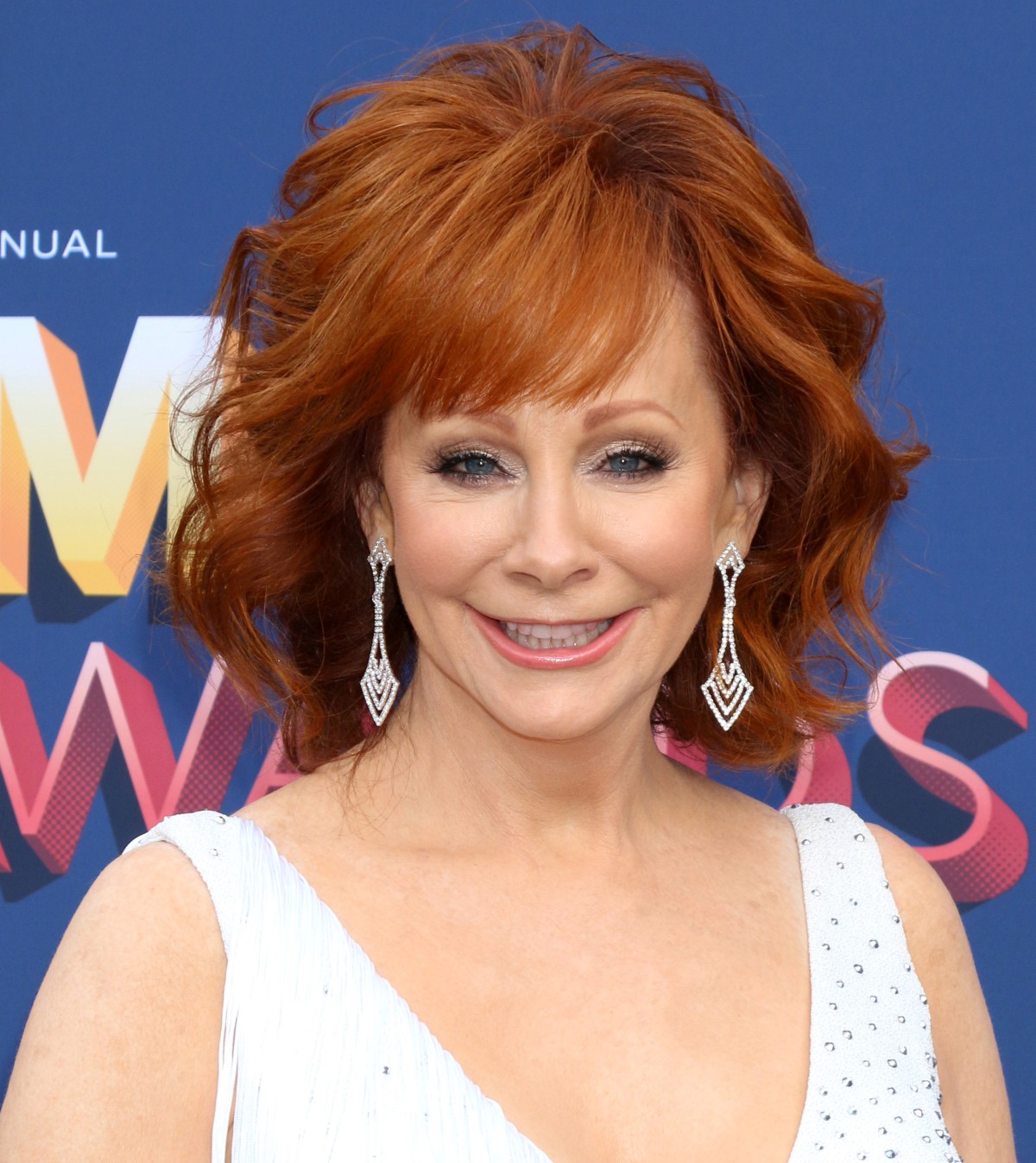 Reba McEntire might soon be ready to walk down the aisle again. The 66-year-old, who split from her husband, Narvel Blackstock in 2015, after 26 years of marriage, has been dating CSI: Miami actor Rex Linn,, and says there could be wedding bells in her future.
"We've talked about it and giggled about it," McEntire admits to Extra. "We thought, 'Man if we ever had a ceremony, we would have to have a 2:00, 4:00, 6:00 and an 8:00, 'cause we have so many friends, acquaintances, and family."
McEntire, who confirmed she was dating Linn a little over a year ago, says they even have pet nicknames for each other — she's Tater Tot and he's Sugar Tots — but adds it's their shared interests that is what really makes their relationship work.
"Great storyteller, total gentleman, hysterical,'" McEntire boasts of Linn. "He loves to work, I love to work… We were both wannabe cowboys, cowgirls then got into the entertainment business. We have a lot similar loves and passions… We just get along so well. I'm so grateful."
McEntire, who also dated Anthony "Skeeter" Lasuzzo from 2017 to 2019, says that Linn is an answer to her prayers.
"I've waited 66 years for a man to pray with and to share a faith and love of the Lord and to be compassionate and have a compassionate heart," McEntire previously said on an episode of Jesus Calling: Stories of Faith, hosted by her sister Susie McEntire-Eaton (via Wide Open Country). "That's very special."
McEntire and Linn have enjoyed plenty of time off the road together, which unfortunately for McEntire resulted in a bit of weight gain that she now wants to lose before her upcoming Reba: Live In Concert Tour.
"We've had to have three fittings because of my COVID weight," McEntire tells People. "Everybody is trying out new recipes, and Rex and I love to cook. Then we got on a Sonic binge, and every time we have a hamburger, I get to have tater tots. It's going to be a hard time losing the weight."
McEntire just released her three-box set, REVIVED REMIXED REVISITED, which includes the "Does He Love You," duet featuring  Dolly Parton. Find tour dates and purchase the new project at Reba.com.