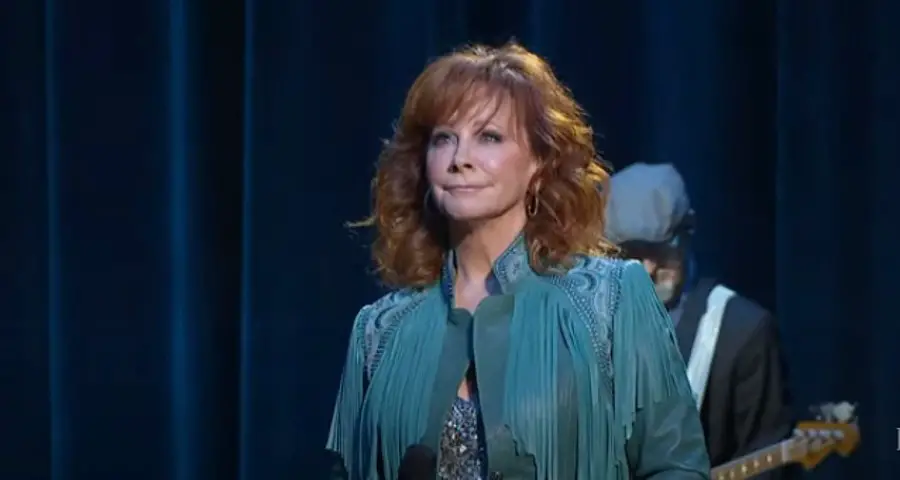 2020 has not been easy for Reba McEntire. Not only did she need to postpone her Arena Tour, but she also lost her mother, Jacqueline, who passed away on March 14. Adding to the devastation was finding out that, because of the coronavirus pandemic, the family was unable to hold a proper funeral for their matriarch.
"We were so ready to go into full blown rehearsal," Reba recalled to Sounds Like Nashville. "I had been in Oklahoma with mama. Mama was very sick with bladder cancer and I'd been with her. I knew it was at the end … I went back here to Nashville. We were going into rehearsals and then Susie called me on the 15th and said, 'She's gone.' We had prayed for that because she was hurting really bad and so I went back."
Because the impact of COVID-19 was just beginning to hit the country, the Grand Ole Opry member was surprised to find out that they could not have a memorial service for her mother.
"We wanted the next Thursday to be the funeral and they said, 'No, we've got COVID-19. You can't have the funeral. People won't be able to come in,'" Reba rcounted. "So consequently I stayed in Oklahoma until the day after Mother's Day. I wanted to stay in Oklahoma with my sisters and my brother and my family for mama on Mother's Day. We did bury her on the 29th of March and then we cleaned out her house and everything."
The silver lining for Reba was that she was largely sheltered from the unrest and turmoil going on in the world.
"The pandemic didn't hit me as hard as it did a lot of other people because mainly I was in southeast Oklahoma," Reba admitted. "I was on a working cattle ranch. There was more cattle. There were more dogs than there were people at that place. Chockie, Oklahoma is little bitty and I was with family."
The 65-year-old is now back in Nashville, but she has found a way to keep her peace, even amid such challenging times.
"I don't watch the news," Reba maintained. "I watched five minutes of it last night and I got so depressed. I just don't understand. So I choose not to watch the news. I bet I've watched 15 minutes of the news since the pandemic hit. I watched it at Susie's house a little bit, but that was KTEM SE Oklahoma and they were giving the farm market report and things like that, which was a nice relief and talking about good news."
"The newspaper was putting Pake on the cover, him and his buddies, because they play a card game called Oh Hell! every night," she continued. "I think they are on their 152nd night of playing since the pandemic started."
Reba did admit she found a silver lining in the middle of such a troubling year.
"It's changed me," said the singer. "First of all, it slowed me down. I go 900 mph all day long. I'm exhausted when I lay down and I sleep really well, but I love life and I enjoy doing what I do, so I just re-channeled that to try to be more creative. I've even co-written a few songs."