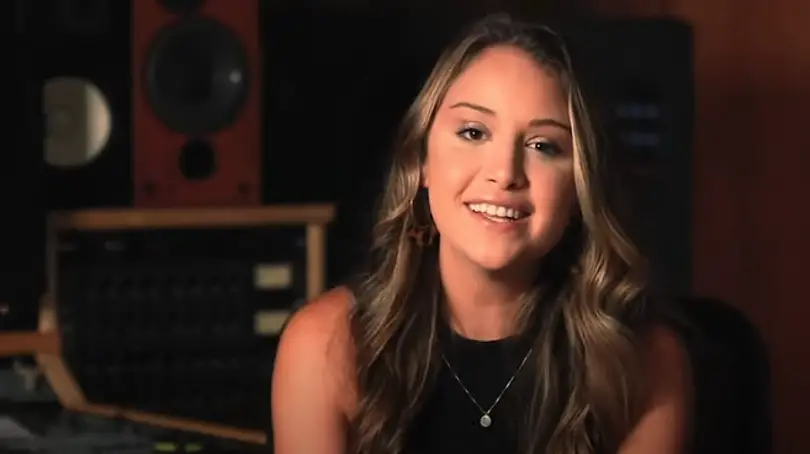 Alexandra Kay is quickly proving her abilities to cover all kinds of music. After posting a medley of Creed hits, which earned the approval of the group's lead singer, Scott Stapp, the rising star returns to TikTok with another one of her trademark coffee cover songs, this time taking on Kacey Musgraves' iconic "Follow Your Arrow."
Kay used the video to also introduce a new family member, an adorable puppy named Colt.
Coffee and puppies.. ya know? ☕️🐶 pic.twitter.com/yY5fr55nSb

— Alexandra Kay (@_alexandrakay) July 1, 2022
"Follow Your Arrow" is from Musgraves' freshman Same Trailer Different Park record, released in 2013. Written by Musgraves, along with Shane McAnally and Brandy Clark, the platinum-selling song remains one of Musgraves' most iconic hits.
Kay will perform outside the Grand Ole Opry on Friday night, July 1, as part of their free Opry Loves the '90s Plaza Party. Kay, who recently opened for Tracy Lawrence and Clay Walker, hints that she will be joined by another artist for the show, which celebrates the '90s era of country music.
"A very special guest is joining me at my show tomorrow," Kay tweets. "The FREE [Opry] plaza party tomorrow in Nashville starts at 5:15 PM, you won't want to miss this one… I PROMISE!!"
A very special guest is joining me at my show tomorrow. The FREE @opry plaza party tomorrow in Nashville 🤠 starts at 5:15pm, you won't want to miss this one… I PROMISE!! 👀🤩 pic.twitter.com/32naWtXXbH

— Alexandra Kay (@_alexandrakay) June 30, 2022
It was Kay posting another cover song on TikTok, this time Tim McGraw's "Don't Take the Girl", which got the attention of the country music superstar, and earned Kay an opening spot on his McGraw Tour 2022, along with fellow TikTok sensation Brandon Davis.
"They were doing great covers and some originals and I thought it was a great opportunity for them," McGraw told Pollstar. "I also thought that they brought a lot of new energy and they're both very positive people. Together with Russell Dickerson, who has had a bunch of No. 1s and brings such a fun show – I thought they would all fit our tour perfectly."
Kay has made quite the name for herself by performing other artists' hits, but she is also a capable and talented songwriter as well. The Illinois native released "That's What Love Is" earlier this year, which she wrote for her wedding to her husband, Indiana Touchette.
"My now-husband and I were together for eight years prior to getting married," Kay explained on TikTok. "When I started to think about songs that I wanted to dance to at our wedding, I couldn't find anything that really summed up everything that we went through in those eight years, in order to get us to this moment of saying 'I Do.' So I wrote one."
Kay is spending much of the remainder of the year performing all over the country. Find music and tour dates at AlexandraKayOfficial.