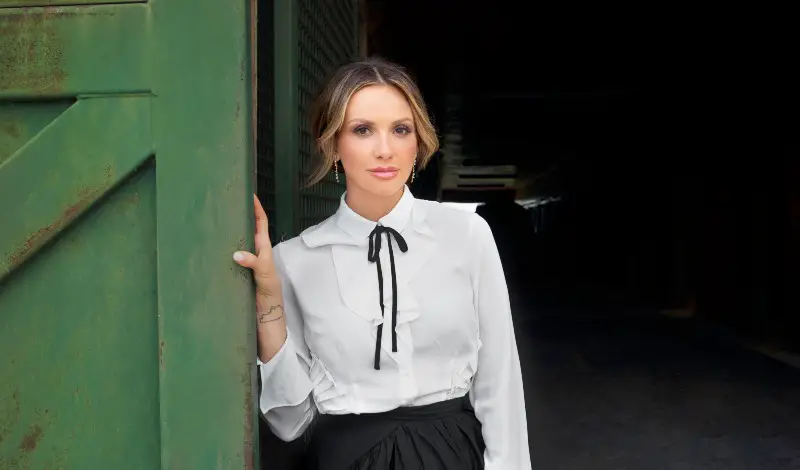 Carly Pearce is heading to The Voice. The reigning CMA Female Vocalist of the Year will perform for the semi-finals on Tuesday, December 7.
"Every single person who's ever tried out, ever made it to the next round, I know everything about how you feel," Pearce says. "The anticipating, the hope – and then no matter which way it falls, the amount of emotion you feel. You have to really take hold of your dreams to do something like this, and I think the world of each and every brave heart who's taken the plunge and put it out there. This is a big deal… and I am honored to be able to be a tiny part of this show."
Pearce, who began singing as a teenager at Dollywood, just wrapped up her successful The 29 Tour, but hints there might be new dates in 2022.
"Last night ended the greatest run of shows I've ever had," Pearce posted on social media after the tour's final night. "To everyone who bought a ticket and screamed every single word to every song on the #29Tour… thank you. Maybe we'll just have to add more dates & more cities in 2022….."
Pearce is having an unprecedented string of successes, ever since the release of her 29 EP in February. The record, which was nominated for a CMA Award for Album of the Year, was followed by 29: Written in Stone, released in September, and earning rave reviews and critical acclaim. 29: Written in Stone was named as one of New York Times' Best Albums of 2021, while "29" was named one of NPR's 100 Best Songs of 2021.
To have "29" included as one of @nprmusic's #100BestSongsOf2021 is an honor, to say the least 🖤 https://t.co/93Ruf4wmJ4 pic.twitter.com/JVEWfPKQFz

— Carly Pearce (@carlypearce) December 6, 2021
"It's no secret what I went through in the last year and a half," Pearce said, speaking of her heartache after her brief marriage to Michael Ray ended. "I think people are like, 'How are you so able to put yourself out there?' But if you really think about it, 'Every Little Thing,' I came onto the scene telling you about a guy who broke my heart. I then went on to tell you, in 'I Hope You're Happy Now,' about how I broke somebody's heart, and I needed to tell them I was sorry. I'm not doing anything differently. I'm honestly just telling my truth yet again, maybe a little bit more raw than even I knew I could do."
Pearce will head out in 2022 with Kenny Chesney, on his Here and Now 2022 Tour. Purchase 29: Written in Stone at CarlyPearce.com.
Click HERE to subscribe to our YouTube channel.
To have "29" included as one of @nprmusic's #100BestSongsOf2021 is an honor, to say the least 🖤 https://t.co/93Ruf4wmJ4 pic.twitter.com/JVEWfPKQFz

— Carly Pearce (@carlypearce) December 6, 2021