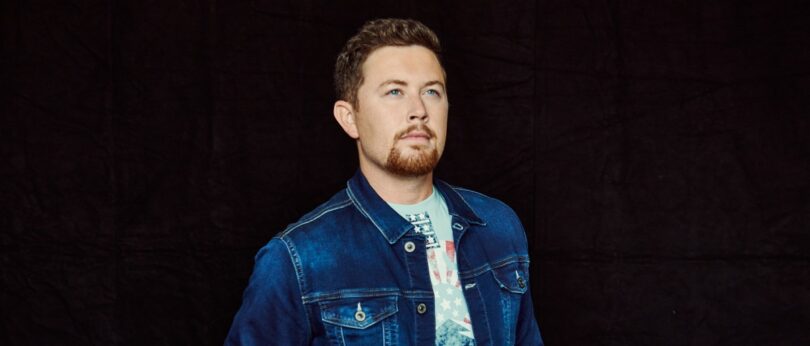 Scotty McCreery took his soaring new single, "Damn Strait," to The Kelly Clarkson Show. The song is from McCreery's latest album, Same Truck.
McCreery previously shared the story behind "Damn Strait," written by Trent Tomlinson and Joe Collins, and one of only two that he didn't write for Same Truck. Still, as soon as he heard it, he knew it was perfect for his new set of tunes.
"I was writing songs left and right," McCreery tells Everything Nash. "We had the songs put on there, but for me, when I heard a song 'Damn Strait,' I immediately raised my hand and said, 'Me, me, me.' It's such a cool song. It's so cleverly written. And obviously I'm a massive George Strait fan. It just sounded so much like me."
The American Idol alum may not have written "Damn Strait," but it sounded like something that could have included his name as a co-writer, which is why he decided to record it.
"For me to sing a song that I didn't write, it has to almost feel like one that I could have written," McCreery tells Songwriter Universe. "I have to believe it, and I have to feel it and love it. As soon as I heard 'Damn Strait,' I was like…Man, it's an incredible song, so well written. And I'm a massive George Strait fan. I thought that Trent Tomlinson and Jim Collins did a really good job of writing a classic country heartbreak song, all while paying homage to the king, George Strait."
Same Truck likely would not exist, at least in its present state, without McCreery having the unexpected time at home for over a year.
"I had the time to really sit back and reflect, and think about things that are important to me, really for the first time, since I was 15 or so," McCreery tells Everything Nash. "I had that time to do that. I think that put me in that mindset for writing some of these songs, and the perspective in some of these songs. My previous albums were very much more looking ahead. This one's being grateful and looking back, and taking it all in."
Same Truck is available at ScottyMcCreery.com.
Want to be the first to see exclusive artist interviews? Click here to subscribe to our YouTube channel.