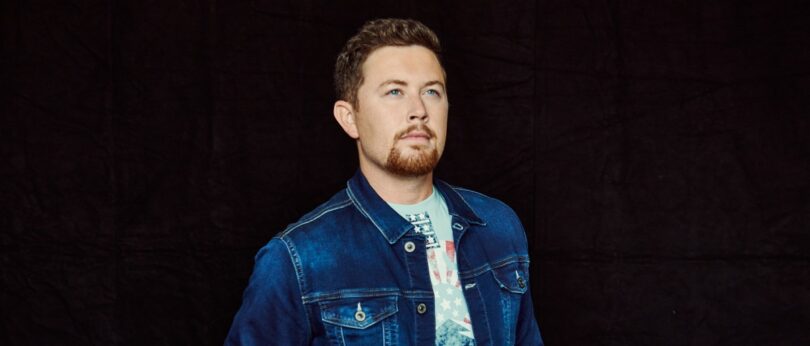 Scotty McCreery thought he knew the album he was going to release after Seasons Change. The North Carolina native had been writing and recording ever since the 2018 record came out, and believed he had a solid piece of work to share next with his fans. It's the album he would have released, if COVID-19 hadn't given him an unprecedented amount of time at home, where he could figure out what he really wanted to say. The result is Same Truck, out next month, a 12-track project that was inspired, in the best way possible, by McCreery's extensive amount of time at home.
"We had a lot of an album done pre-COVID, and I was excited about it," McCreery tells Everything Nash. "I was proud of it, but I definitely felt like there was another level we could get to. If we're looking for a silver lining in the last year for me as a career, I think it gave me that time to sit back and write more songs and reflect on life, and where I was at in life. We wrote a lot more songs over COVID and recorded basically another whole project in the middle of it all. That's what you now hear with Same Truck as the album. I think one of the songs that was going to be on that first batch of an album made it to this one and the rest we had to part with, which was still tough, 'cause I love them. But this record is where I'm at right now."
The title track, which McCreery wrote with Ashley Gorley, Taylor Phillips and Zach Crowell, is a timely, and powerful message of celebrating the ways we are all the same, in spite of our differences. In a time when the country seems more divided than ever, the 27-year-old poured his heart and soul into the lyrics in "Same Truck."
"I always knew that. I always really believed that," McCreery says of focusing on similarities instead of differences. "I think the last album, Seasons Change, really solidified that for me. Putting out songs that were so personal to me, like 'Five More Minutes' and 'This Is It,' and 'In Between,' and hearing stories every single night from people on the road, and every day when I'm checking my Instagram and stuff, it's messages from people telling me how much those songs mean to them, because they relate to it so much. At a time where you hear so much divisiveness and so much differences, what I found in that last record now is, we really are all a lot more alike than we are different. We're all on the same team here, so we can just build each other up instead of tear each other down. I think we'd be a lot better off."
Not only did McCreery's music change because of the pandemic, but he changed as well. The Season 10 American Idol winner emerged even more grateful for the life he has, and even more willing to share who he is with his fans.
"I think we all changed a little bit over the last year," McCreery reflects. "I think the way I changed goes very much in line with my music. I write so much from just personal experience and what I live and what I love, that you can listen to my music, and know this is how Scotty is doing today. This is where he's at in life. So I think I got a much better understanding of the little things in life make all the difference, and just not taking things for granted and being with family. Obviously a lot of us have lost some loved ones or a friend or something to this awful virus. So it just puts life in perspective. You can't take a day for granted."
Same Truck will be released on September 17. Pre-order the record, and find all of McCreery's upcoming shows, by visiting his website.
Want to be the first to see exclusive artist interviews? Subscribe to our YouTube channel here.