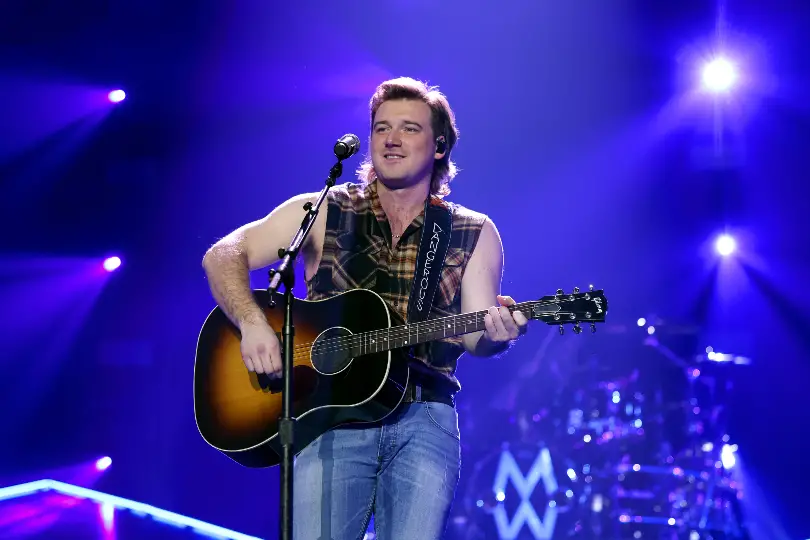 Morgan Wallen is back on top. The singer is currently celebrating his sixth No. 1 hit with "Sand In My Boots." The song, which was written by HARDY, Ashley Gorley and Josh Osborne, is from Wallen's latest Dangerous: The Double Album,
"Sup y'all, 'Sand In My Boots' is No. 1 at country music radio," Wallen shared in a story posted on Instagram. "So, I just wanted to say thanks. You guys are the best. I've said it before — I've said it a lot actually — that y'all are the best fans in the world and I don't just say that to say it. I really mean it. So thank you guys. You all have been really, really important  to me in my life over the last little bit."
Wallen seemed to allude to his troubled 2021, which saw him try to regain his popularity, and his place in country music, after he was caught on video uttering a racial slur.
"I feel like I've really started to value you guys more, each and every day," Wallen said. "So, thank you for really latching on to my music, to my craft, to my art. It means a lot."
Wallen also praised country radio for the song's success, especially since his music was pulled from streaming platforms for several months in the wake of the controversy.
"I also want to say thank you to country radio for jumping aboard with this song and for making it possible for a lot of people to hear a song who wouldn't have heard it otherwise," Wallen said. "You know, it's always really exciting to have a No. 1. It's a cool experience. I just wanted to say thank you guys, it means a lot to me.It was  special record to me from day one. So it's cool to see that you guys feel the same. Thanks, we'll see y'all out on the road. Y'all be good."
In July, Wallen said on Good Morning America that he was unaware that the word he uttered was so offensive.
"I think I was just ignorant about it," Wallen said. "I don't think I sat down and was, like, 'Hey, is this right or is this wrong?' … I've heard some stories in the initial conversations that I had after that — just how some people are treated even still today, and I'm just, like, I haven't seen that with my eyes — that pain or that insignificant feeling or whatever it is that it makes you feel."
In light of the racial slur, Wallen reportedly donated $500,000 to several Black-led charities, including the Black Music Action Coalition.
Wallen is currently on his The Dangerous Tour. Find music and tour dates at MorganWallen.com.
Photo Credit: Courtesy of EB Media / John Shearer