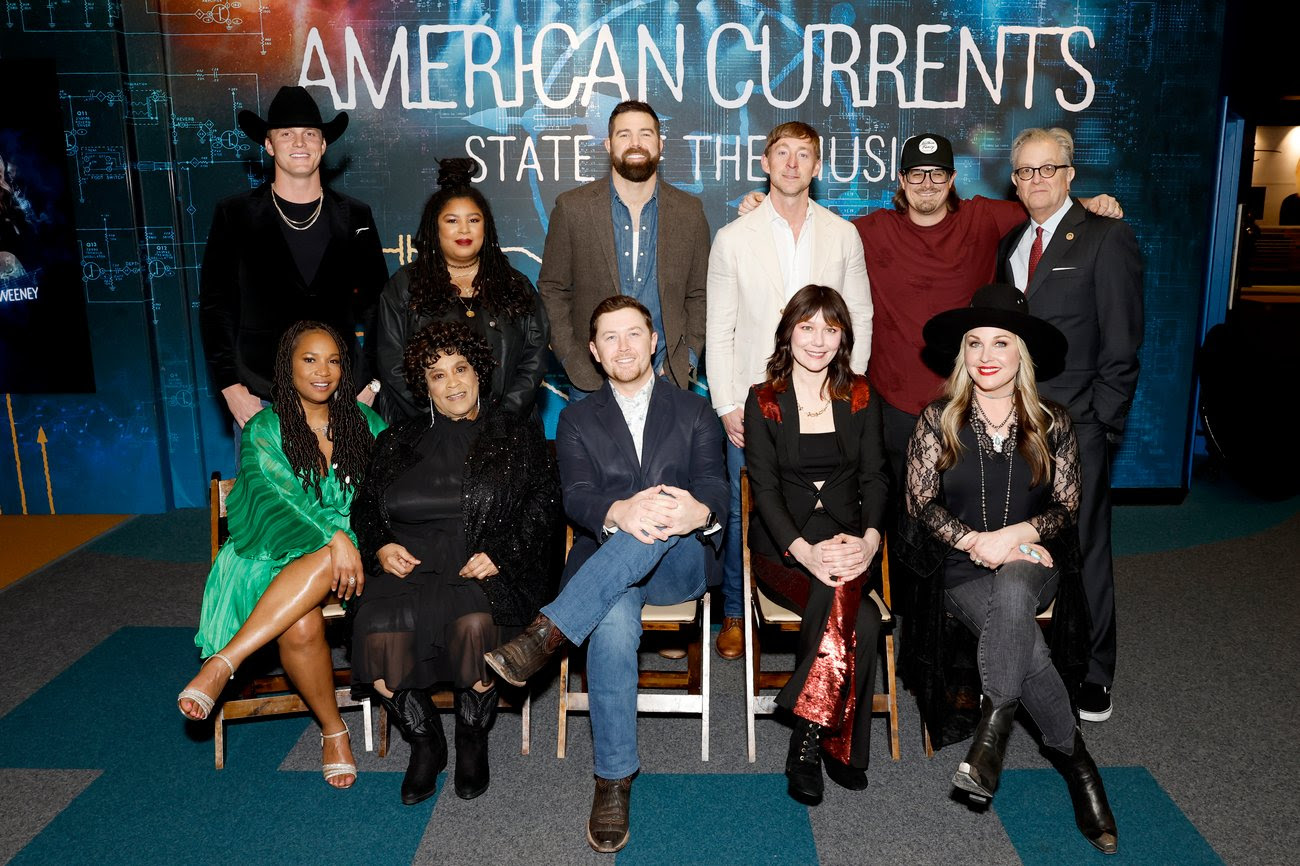 The American Currents exhibit at the Country Music Hall of Fame and Museum is now open. The exhibit honors those who have had a strong influence on country music in the previous years, celebrating the careers of numerous artists, including Scotty McCreery, HARDY, Parker McCollum, Jordan Davis, Morgan Wallen, Luke Combs,, Reba McEntire, Ashley McBryde, Wynonna Judd and more.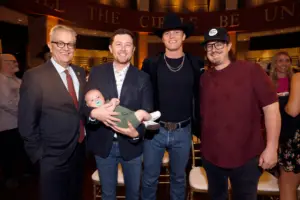 McCreery was honored to be part of the exhibit, coming on the heels of an unforgettable year, which included his multi-week, No. 1 hit, "Damn Strait."
"It feels pretty incredible to be a part of this great group of American Currents here at the Country Music Hall of Fame," McCreery says. "I have driven by the Hall of Fame a bunch. I've taken the tours, I've walked through and seen it, and I've always wanted to be a part of it. So it's an honor to be included."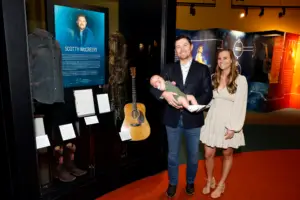 HARDY has seen his career soar over the last couple of years, both as a songwriter and an artist. The recognition by the Country Music Hall of Fame makes him more determined than ever to someday become a member.
"It's awesome. Just to be considered somebody that deserves to have a spot there is really cool," HARDY says. "It's inspiring to work hard enough to hopefully have a permanent spot in the Hall of Fame. It's really inspiring."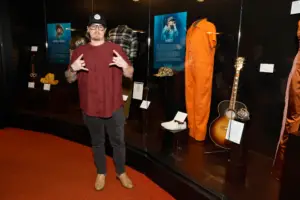 McCollum always dreamed of being part of the Country Music Hall of Fame, never imagining it would happen at this stage of his career.
"It's pretty surreal," McCollum acknowledged. "I've walked through here a couple of times, just purely as a fan. I've always said in interviews here and there about, 'I'd like to sneak into the Country Music Hall of Fame one day, in 50 years when no one's looking, maybe slide in a back door or something.' To get to be on display like that for a year, and be a part of this … Also to show a little spotlight and a little love in Texas country is pretty special."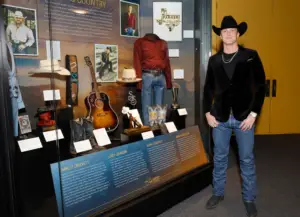 Davis, who earned his first CMA Award for Song of the Year, for his "Buy Dirt" collaboration with Luke Bryan, still can't quite believe he is being honored in the exhibit.
"I still think I'm kind of waiting for it to set in," Davis admitted. "It's not one of the things you move to town to think that that's attainable. Anytime my name is mentioned with the Country Music Hall of Fame is pretty cool. It is pretty special."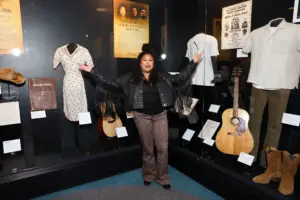 Holly G., who founded the Black Opry, was on hand as a representative of the organization, which began in 2021.
"The first time I came to the Country Music Hall of Fame was to see the American Currents exhibit that Rissi Palmer and Mickey Guyton and Brittney Spencer were in, almost two years ago now. And so to go from the first time seeing those women that I love and respect so much to now being in that same exhibit, it just feels surreal."
Items in the exhibit include clothing items, guitars, lyric sheets, awards and more. Other artists recognized include Cody Johnson, Shania Twain, Lainey Wilson, Miranda Lambert, among others. Find more information at CountryMusicHallofFame.org.
Photo Credit: Jason Kempin/Getty Images for the Country Music Hall of Fame and Museum