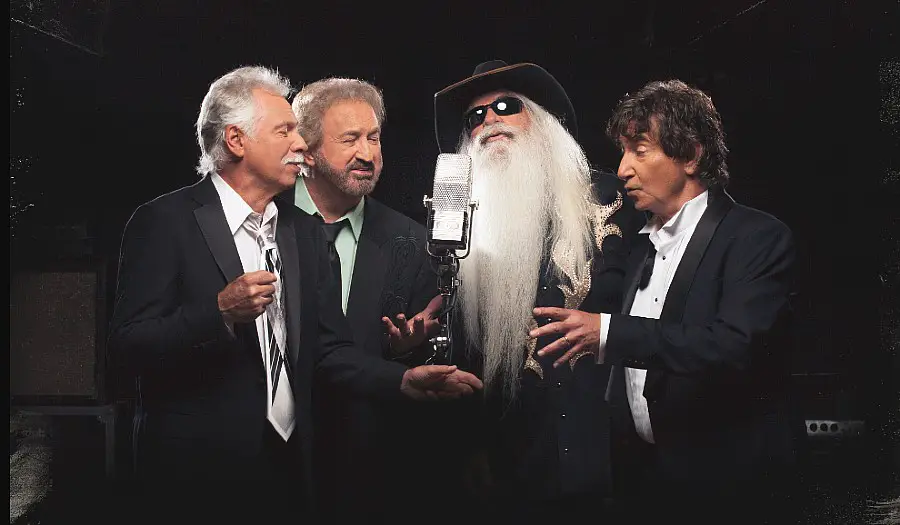 The Oak Ridge Boys have had dozens of hits on the radio, but perhaps none as big for the legendary quartet as "Elvira." The song, which became a hit on not only the country charts, but the Adult Contemporary charts as well, was included on The Oak Ridge Boys' 1981 Fancy Free album. All four band members were in the studio, along with their producer, Ron Chancey, when they first heard "Elvira," which was written and originally recorded by Dallas Frazier.
"A few weeks later, maybe even a few days later actually, we went into the recording studio and we started working on this album," Sterban told the Stillwater News Press. "And I remember when we recorded 'Elvira,' first of all, the song went down very easily. We got it in two or three takes. And I remember everybody in the studio was really smiling.
"I remember the musicians had big smiles on their faces and everybody was having fun playing the song," he added. "And it felt like it was a hit record. We felt that day that we had something special on our hands."
The Oak Ridge Boys might have known they had something special, but even they could not have predicted how big "Elvira" would become. But from their first performance of the song, at a concert in Spokane, Washington, The Oak Ridge Boys had at least a hint of how much "Elvira" would explode.
"When we played 'Elvira' that day, the audience just went crazy," Sterban recalled. "I don't ever remember seeing a reaction from an audience in regards to a song than how they reacted to 'Elvira' that day. It was unbelievable. We had to encore the song several times right there in the middle of the show. People would not quit applauding, people would not quit clapping. At the end of the show, we played 'Elvira' again and we had an encore again at the end of the show."
Now, four decades later, The Oak Ridge Boys still include the song in their live shows.
"There's just something about the song," Sterban said. "Something very special about it. It makes you happy. It makes you, for a little while, forget about your cares, your worries and your troubles. It makes you want to sing along and have fun, and that's what the song does."
The Oak Ridge Boys just announced a new album, Front Porch Singin', which will be out on June 11.
"Just as the name implies, we tried to capture the feeling of four guys either sitting or standing on the front porch just harmonizing and just singing songs," Sterban explained. "And there's some old songs in there. See, Dave Cobb is a genius, a master of taking old things and making them sound new. He's done that with The Oak Ridge Boys, and there's definitely some of that on this project. There's some great old gospel songs on here, some traditional folk songs, songs that people will recognize. But at the same time, there's some great new country songs on there."
The Oak Ridge Boys also includes Joe Bonsall, William Lee Golden and Duane Allen. The group has several concert dates on the calendar for 2021. Keep track of updates here.