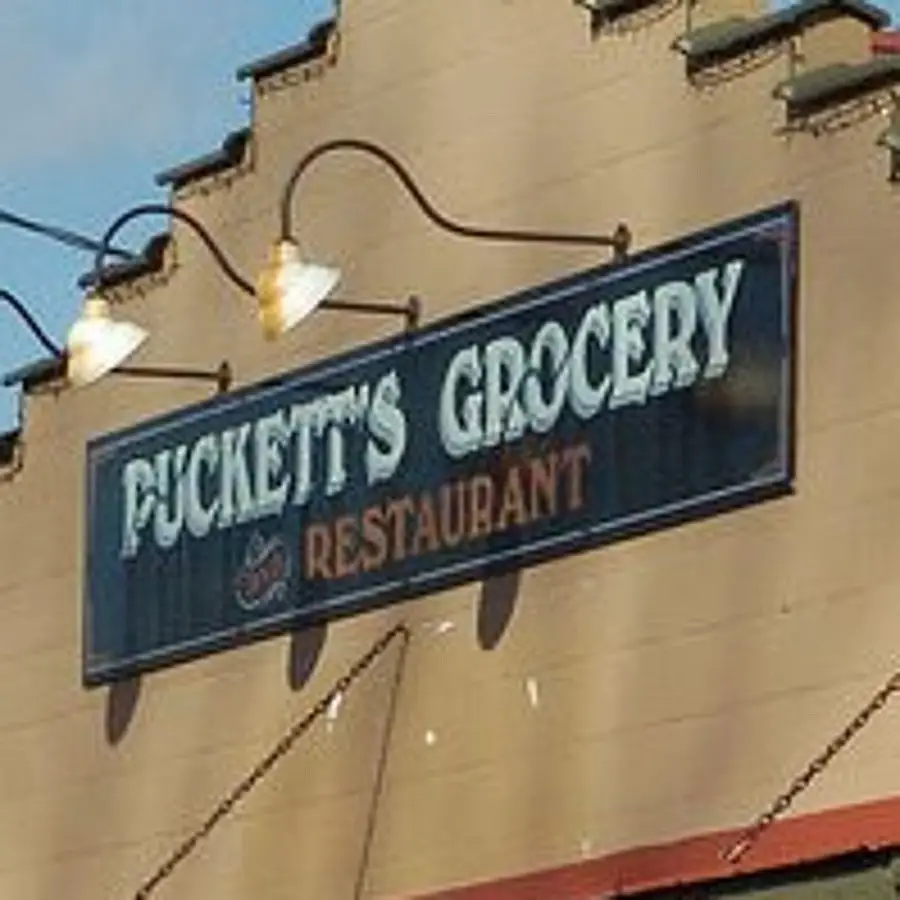 Several months after the news was announced that the original Puckett's Grocery in Leiper's Fork had been sold, there is some good news. The owners have renamed the restaurant, store and music venue Fox & Locke, the original name when owners Jack Fox and Martin Locke bought the property before it was purchased by the Puckett family in 1960. Although sold and purchased multiple times in the decades since then, the name had never been changed again, until now.
"One of the foundations of the Leiper's Fork historic district, Fox and Locke General Merchandise Store is a testament to those families who kept this rural place alive until the time came for the next residents to put into place their innovative but respectful sense of community restoration," Tennessee State Historian Carroll Van West says in a press release. "Now, more than 60 years later, restoring the property to its original name reminds us of how the roots of our past, and an appreciation of that history and community, are always the foundations on which a better future can be achieved."
The news was also announced on Facebook.
"In 1947, two members of our community, Jack Fox and Martin Locke opened Fox & Locke General Merchandise across the street in what is today known as Serenite Maison," the new owners shared. "After developing a thriving business they moved across the street to our site in 1955 and built a new modern building. In 1960 our building was sold to the Puckett brothers who operated a small chain of grocery stores.
"To protect and preserve this story of our historic building, today we begin a transition back to the original name, Fox & Locke," they continued. "We will continue to have authentic live music and delicious comfort food five days a week and look forward to continuing to serve you!"
Puckett's was primarily a grocery store until 2002, when it expanded to become a restaurant and music venue.
Although the press release does not say who the current owners are, the property was bought by Aubrey Preston, who previously saved the historic RCA Studio A from being demolished in 2014. He is also credited with preserving much of Leiper's Fork to keep it from being developed over the years.
"It's not broken so we don't plan to fix it, but it does need to be strengthened, and it has to have leadership to evolve it into the future in a positive way," Preston previously told The Tennessean.
Former owners Rob and Shanel Robinsons purchased the store 14 years ago for $600,000. They confirmed that Preston purchased the property for more than $2 million, but their reasons for selling to Preston were much more tehan just financial.
"He loves Tennessee culture and music just like we do," Rob said. "He's going to take it to the next level and it'll be great."
Puckett's still has multiple other locations, including in downtown Nashville, Chattanooga, Columbia and more.