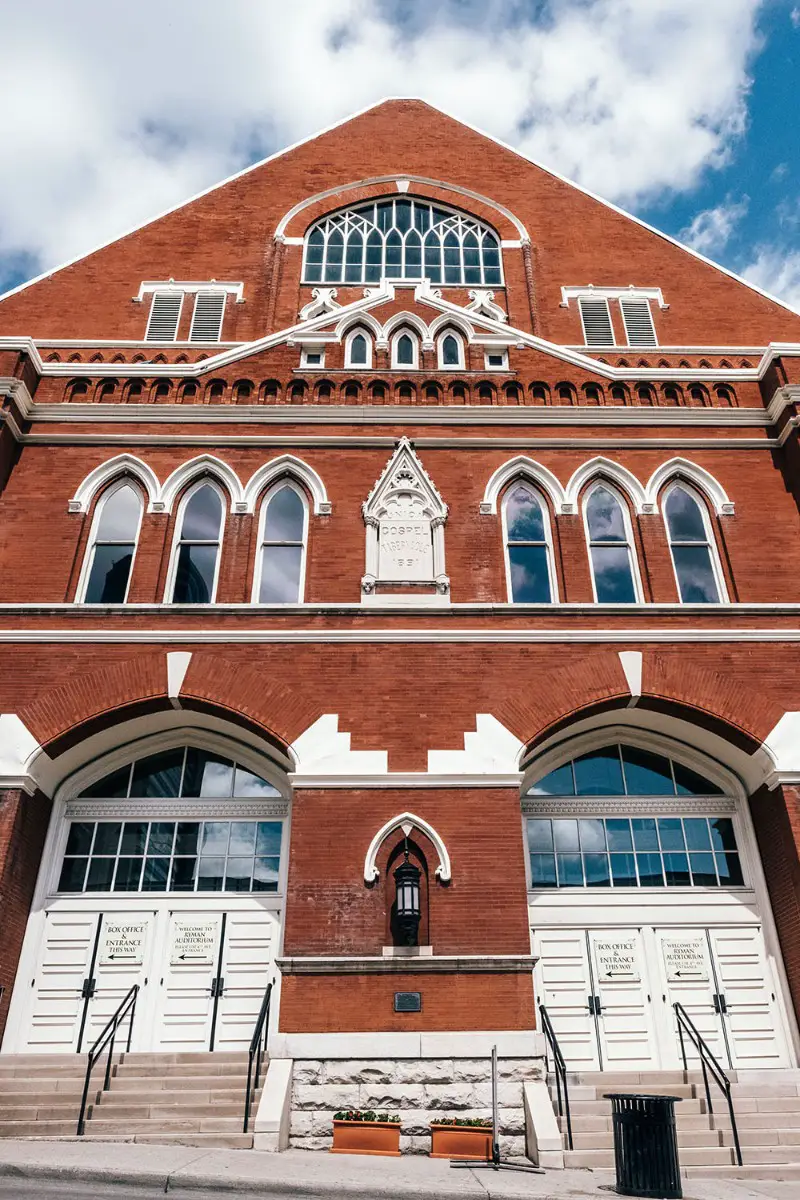 The historic Ryman Auditorium is once again offering its annual Ryman Community Day, this year on Sunday, May 30, with free admission for their self-guided tours to anyone with a valid Tennessee ID. The event, which is being presented by PNC Bank and supporting partners Farm Bureau Health Plans, Hiller and Nissan, will offer the self-guided tours available from 9:00 AM until 4:00 PM.
In addition to the free self-guided daytime tours, free live music will be provided throughout the day, thanks the the Ryman Auditorium, PNC, 650 AM WSM, the National Museum of African American Music and Jefferson Street Sound Museum. 50 Shades of Hay, Bizz & Everyday People, The Magi, Miss Tess and Saaneah are just some of the artists who will perform on the Ryman's new outdoor venue, PNC Plaza at the Ryman.
"The Ryman Auditorium is a first-class entertainment venue in the heart of the city and we are excited to help more members of the community enjoy it through Ryman Community Day," Mike Johnson, PNC Regional President for Tennessee, says. "At a time when we are slowly returning toward normalcy, what better way to connect communities, neighborhoods and generations together through the power of music to create a stronger, more vibrant region."
The news comes as the Ryman Auditorium announces it will begin to offer full-capacity daytime tours, which had been limited because of the pandemic.
"We are thrilled to safely welcome back full-capacity daytime tours at the Ryman, and there is no better way to do that than with Ryman Community Day," Gary Levy, Ryman Auditorium General Manager, says "Events like these signal the resurgence of Downtown Nashville, and together with PNC, our neighbors at the National Museum of African American Music, local artists and all of our great partners, we look forward to safely hosting thousands of guests throughout the day as we've done in past years."
Guests are also encouraged to bring non-perishable food items, which is part of a community-wide food drive, done in partnership with Second Harvest Food Bank of Middle Tennessee. Guests from outside of Tennessee, who wish to take part in the Ryman Community Day, may donate one dollar to Second Harvest Food Bank through their daytime ticket purchase. Ryman Hospitality Properties and PNC will each match donations up to $5000.
For more information on Ryman Community Day, visit Ryman.com.