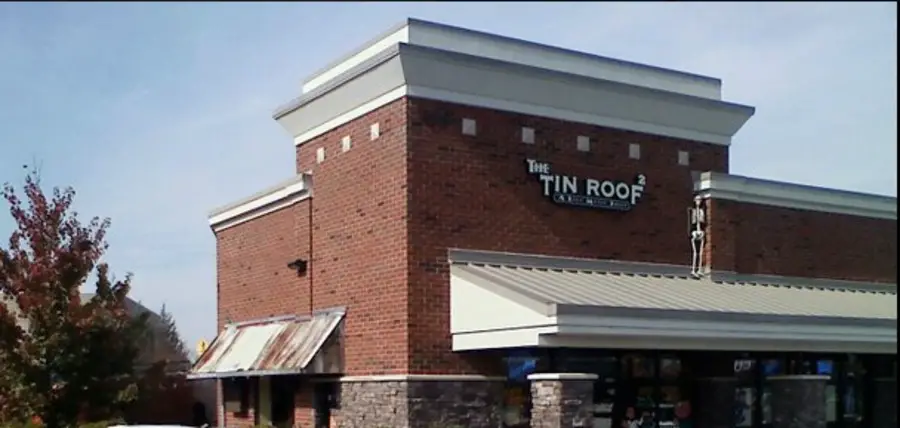 The Tin Roof 2, located in Franklin, Tennessee, just outside of Nashville, is allowed to reopen, five days after it was unexpectedly shut down due to almost 300 phone calls to police, but will only be allowed to serve food. After the latest hearing with the city of Franklin, an agreement was reached that will allow Tin Roof 2 to be open, albeit with a few modifications to how they operate.
"We reached an agreement with the defendants that the padlock could be removed," Bill Squires, assistant attorney for the city, told The Tennessean. "Their beer license and liquor license are suspended. The defendant has agreed to change their closing hours."
As part of the new agreement, Tin Roof 2 must close by 11:00 PM each night. An attorney for Tin Roof 2, Cole Dowsley, feels the reopening is at least a step in the right direction.
"The goal was to get the doors back open and get the employees back to work," he said. "We wanted to serve the community again. There's some remaining issues in the lawsuit, and we are working through those issues. We anticipate working out those issues."
Owners Jason Shear and Kyle McPhee claimed the unexpected closure was unfair, especially considering their spotless record of incidences until 2020. They also claim that most instances occurred in the parking lot, where they are legally unable to interfere.
"We have been in business for 15 years, and we have been bombarded since May with Mayor Cooper's curfew," Jason told The Tennessean. "These calls are happening after that curfew. It starts in Nashville. They are being sent to us by police officers in Nashville. They are only trying to show tourists a good time. It's the last thing we want. We do not want more business. We want peace."
The owners also spoke out on social media about the closure, and the undue stress it was putting on their employees.
"What is happening is absolutely devastating to our staff at Tin Roof 2," they said in a Facebook post. "We have been in business for close to 15 years without any major incidents. We have zero beer or TABC [Tennessee Alcoholic Beverage Commission] violations, so the sudden shutdown of our business is shocking. We are going to do everything within our power to work with the city officials to get our business open so our employees can get back to work and earn a living in these grueling times."
Tin Roof 2's owners will submit a new reopening plan by October 16.