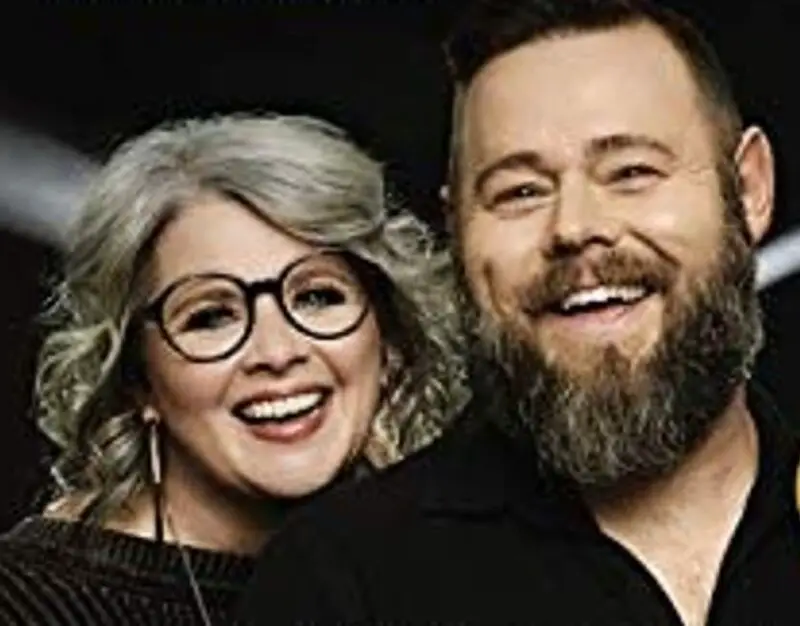 Todd Tilghman and his wife, Brooke, are opening up about the highs, and lows, of international adoption. The couple has a total of eight children, including two daughters, Judah and Olive, whom they adopted from South Korea. The Tilghmans, who speak about their adoption journey in their new book, Every Little Win: How Celebrating Small Victories Can Lead to Big Joy, admit the adoption wasn't always easy, but it was always, always worth it.
"I tell people all the time, adoption is a beautiful thing. It really is. But a lot of people forget: adoption is always born out of loss," Brooke tells People. "That child has lost so much."
Tilghman especially had trouble bonding with his daughters, in part because of their initial fear of him.
"Even now, I have this immense fear that [my kids], especially the two older girls, are going to resent me one day. When they first came home I was afraid, because neither one of them wanted me," Tilghman recounts. "When we were on the airplane I wanted to help Brooke, but I couldn't because the girls hated flying back home. They didn't want to come to me."
Fortunately, it didn't take long for the girls to warm up to their doting father.
"With Judah, I was playing with the boys on the floor, and she had been home maybe a month," the Season 18 winner of The Voice recounts. "Not very long. Long enough for me to feel crappy. I was down on the floor and she just climbed up on [my back]. The rest is history. With Olive, I basically made everyone get out of the house except me and Olive. We sort of had a come-to-Jesus day that day. We were just together."
Even for Brooke, she concedes that the early days and weeks were far from easy, especially with Judah.
"I remember watching her sleep on the bed. We'd just got home that day, and I thought, 'Oh God, what have I done? I've done it now,' " Brooke recounts. "And I kind of felt at the moment I was babysitting."
"You are looking for a sense that you don't immediately get," Tilghman adds.
Now well-acclimated, the Tilghmans still deal with the fact that two of their children look different than the other ones, because of their ethnicity.
"Ultimately, I can't control that they are going to feel different at times," Brooke acknowledges. "We just have to help them process that and say that's what makes them beautiful, and listen to them and validate it."
The lessons the Tilghmans try to instill in their daughters aren't much different than what they would teach if they were biologically theirs.
"I hope we're teaching our girls – I feel like we're marginally successful with the older boys so far – to own who you are," Tilghman says. "Own who you are and [know] that's all right. And finally, I hope my girls know that I love the Lord, but I will beat somebody down if they mess around with my girls."
In Every Little Win, the couple not only shares their adoption story, but early marital troubles, dealing with a critically ill child, and much, much more. While not all of their history is pleasant, the Tilghmans felt it was important to be transparent about their own lives.
"I think we all get an opportunity to live a great story and I wanted to share our story," Brooke says. "We've had some real highs and some real lows and I just wanted it to be authentic."
Every Little Win is available for purchase here.*
*Everything Nash has an affiliate relationship with Amazon, which means we may receive a small commission from purchases made through links on this page, at no additional cost to the authors or consumers.