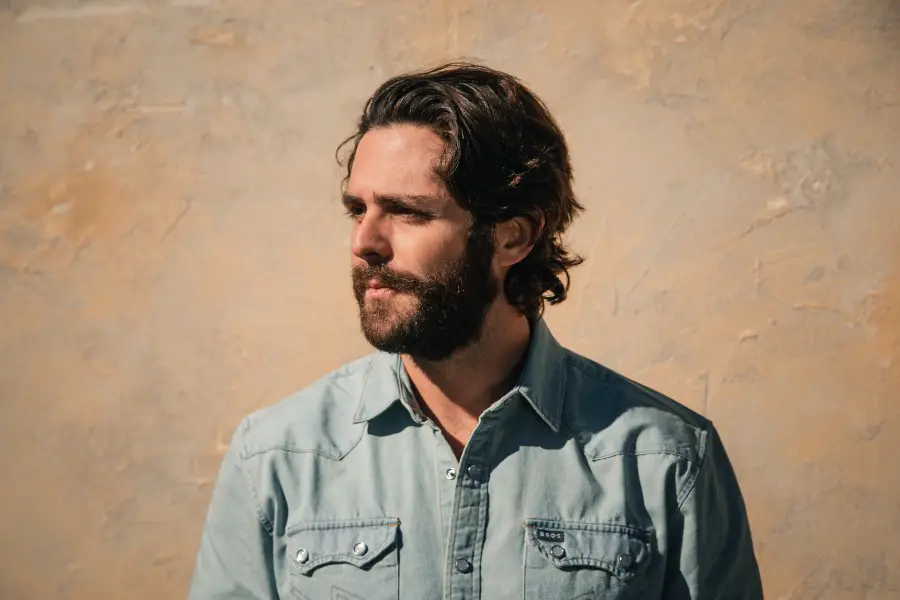 Thomas Rhett knows exactly what he would say if he could go back and talk to a younger version of himself. The 32-year-old was just 23 when his debut It Goes Like This album was released. The record kicked off a massively successful career for Rhett, with three No. 1 singles from the project, but Rhett was far too worried about what was coming next to appreciate any of it.
"I would say that you are not in control, and you might as well let the control go," Rhett shares with BMLG. "I think for so long early on in my career, I tried to make it happen alone. I thought that if I could just write a better song, or if I could play a better show, that I would be able to do it at a high level. And the anxiety and the wonder of, 'Is this record gonna do well? Where's my song at on the chart? How many streams do we have?,' I feel like I did that for like five years, and it was exhausting."
Fortunately, thanks to both his continued success, and a bit of maturity and experience, the father of four is now able to relax and enjoy his career a little more.
"Not that I don't care about those things today," Rhett explains. "I just started to let go of control and create, and I'm just in a lot happier, more content headspace. But I think that's the reason we can't go tell ourselves those things, is because I think we have to experience them to get to where we are today."
Rhett just dropped a new single, "Half of Me," after "Slow Down Summer" became his 19th No. 1 hit. Rhett wrote the song with  Rhett Akins, Josh Thompson and Will Bundy, inspired by a conversation he had with Thompson.
"I remember I was like, 'We have to go write that right now,'" Rhett recalls. "So we went on the bus, and we literally sat there for 35 minutes, and this song fell out. And when we went into the studio to record it, I was like, 'This song is so cool. I love it. Who could we get on here to feature?' And Riley Green and I have become really good buddies over the last few years.
"I remember sending him that song, and I had forgotten that I had played it for him like a year previous, and we never talked about it again,' he adds. "I said, 'Man, would you feature on this?' and he was like, 'Absolutely.'"
Rhett is currently on his Bring the Bar to You Tour, with Parker McCollum and Conner Smith serving as his opening acts.  Find music and tour dates at ThomasRhett.com.