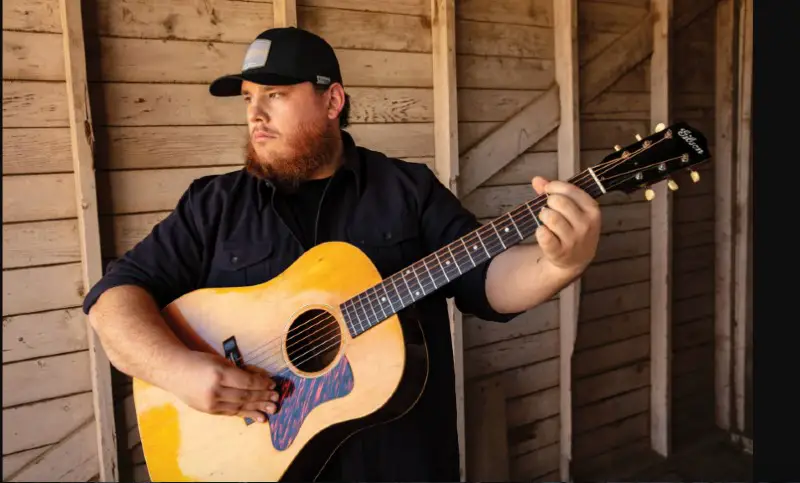 Luke Combs might be a country music superstar, but not everyone saw his early potential. The North Carolina native reveals he auditioned for The Voice, but was rejected — not because of his singing but his personality.
"I tell them I want to do a country song, and they're like, 'Well, you didn't sing country before.' And I'm like, 'So I have to sing one style? The show is just about being a singer,'" Combs recalls on the Full Send podcast. "There's got to be some sort of angle. So essentially I got a letter back after the next audition, which I made it through, and then they told me essentially I was too boring to be on television. I didn't make it on the auditions. I didn't make it to the show. So I still have the letter in storage that's like, 'You're a great singer.'"
Clearly the early rejection didn't hurt Combs or his career. The singer-songwriter just celebrated his 13th consecutive No. 1 single, with "Doin' This," a song from his latest Growin' Up album, out on June 24. Combs admits he is one of the two reigning hitmaker sin country music now, a title he concedes might also belong to Morgan Wallen.
"I think any business is competitive," Combs contends, adding that if there is any competition between the two of them, or between any artists within the country music genre, it's all friendly.
"I love Morgan," Combs says. "I think he's a great guy. I really do. And we've been on tour together,  I don't think there's any, at least to my knowledge …I don't know of any country music [feud] like, 'Oh, I hate this guy, I can't stand this guy.' I don't know of anything, at least that comes to mind straight away."
Combs just released "The Kind of Love We Make," from Growin' Up. The song, Combs says, shows his growth as an artist, in the five years since his freshman This One's For You record was released.
"'[The] Kind of Love We Make' is one of those songs that I wouldn't have been comfortable cutting when I was 24 or 25," Combs tells Rolling Stone. "But at 32, I feel like I've lived a hundred lifetimes in those seven years in a lot of ways because I've been all over the world. I've like met so many different people and it's like I'm married. It's like all these perspectives change. You're inevitably a different person."
Find music and tour dates at LukeCombs.com.