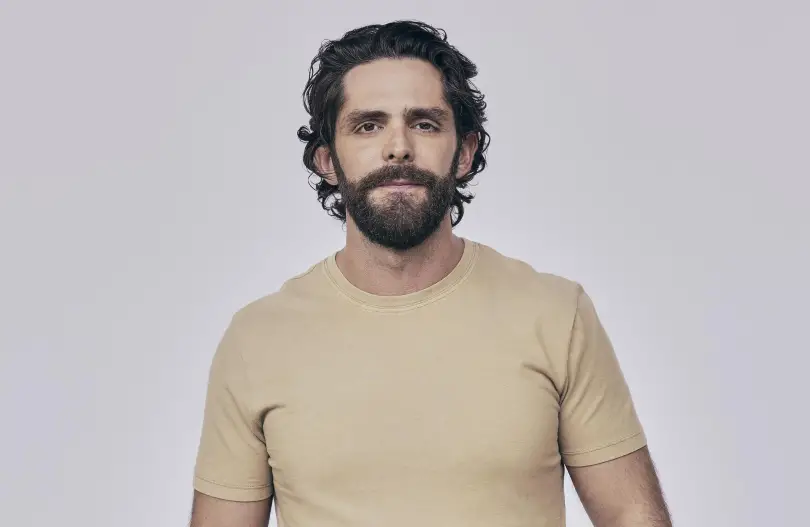 Thomas Rhett has spent the last ten years working his way to becoming one of the current superstars in country music. His success, including platinum-selling albums, No. 1 singles and sold-out tours, is a far cry from his early days in country music, when he tried every formula and technique he knew to get his music heard by the masses.
Now that Rhett has earned a spot at the top within the genre, he wishes he could go back and tell his younger self some of the lessons he has learned along the way.
"I would say that you are not in control, and you might as well let the control go," Rhett recently reflected, during a virtual media event with Everything Nash and other outlets. "I think for so long, early on in my career, I tried to make it happen alone. I thought that if I could just write a better song or if I could play a better show, that I would be able to do it at a high level. And I feel like I did that for like five years and it was exhausting. The anxiety and the wonder of, 'Is this record going to do well? Where's my song at on the chart?  How many streams do we have?'"
"Not that I don't care about those things today," he added. "I just started to just let go of control and create. I'm in a lot happier, more content, headspace. But I think that's the reason we can't go tell ourselves those things is because I think we have to experience them to get to where we are today. But if I could, that's what I would say."
Rhett, who shared the ACM Entertainer of the Year Award trophy with Carrie Underwood in 2020, has achieved more than he once dared dream. But even he was admittedly surprised when pop superstar Katy Perry agreed to join him on "Where We Started," the title track of his next album.
"I don't know how this happened, but having a Katy Perry feature on this was mind-blowing to me," Rhett admitted. "Allison Jones at the label sent it to her, and she immediately was like, 'When do I put my vocal on it?' And I'm sitting there going, 'Really?' I think my mind was just kind of blown. I've always been such a fan of hers, and to have her on here I think really escalated the emotion of that track. It's a song that I think a lot of people are going to relate to, and a lot of people are really going to enjoy."
Pre-order Where We Started, and find tour dates here.