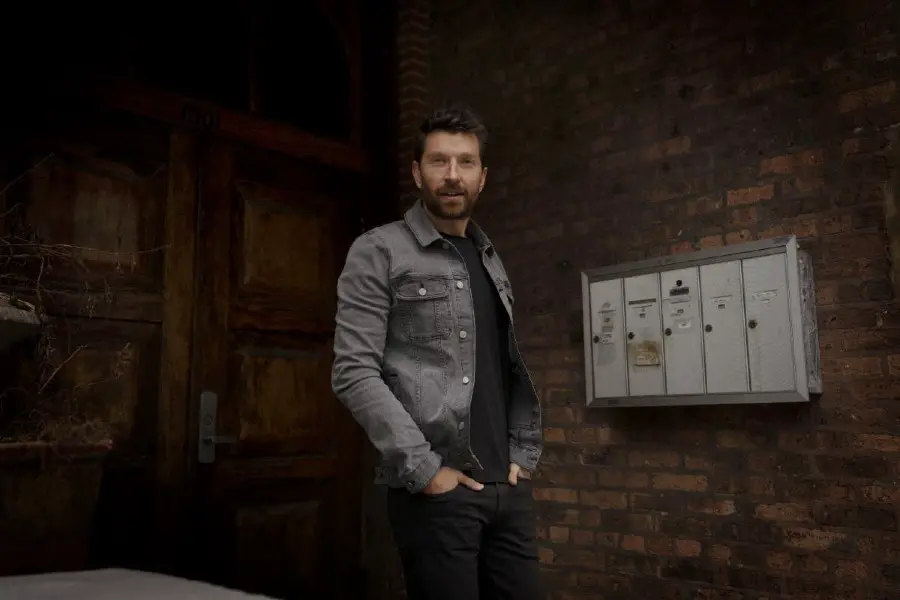 Brett Eldredge has never been afraid to share emotional music, and his latest release is no exception. The Illinois native just dropped the song and video for "Want That Back," The video shows friends who bury a time capsule, returning later to dig it up as adults. It's a message that Eldredge felt deeply in his own life.
"I woke up at 3:33 one night and was feeling the weight of everything going on in the world," Eldredge says of the song, which he wrote with Scooter Carusoe. "From the pandemic, to the hate and the violence – all these different things made me crave the pure and simple parts of life that I miss. I was looking for comfort in these moments that I feel bring purpose into my life. It was just such a powerful feeling that overtook me and I couldn't go back to sleep until I wrote the whole chorus."
"Want That Back" follows another personal song, "Holy Water," which was a surprise release on Christams Eve.
"To me, 'Holy Water' represents the cleansing of the spirit," Eldredge explains. "You can find it in ways by recognizing the love for yourself, for being there for yourself, and protecting that inner child. This is a huge power that we all have and it exists deep down in our hearts. You can also find it through someone who is there for you through every up and down through the walk of life. They are your holy water. Whatever your beliefs are, you can go to a spiritual place – and hopefully this song can take you there. Recording this was incredibly vulnerable for me, and the production from Dave Cobb is fantastic."
Eldredge didn't have quite the holiday season he had hoped, after testing positive for COVID-19 while on his Glow Live Tour.
"Today has been a really rough day," Eldredge said when announcing the news. "I was about to go to the airport to fly to Chicago and play my favorite show the entire year, the Glow show in Chicago. I have been feeling like i had a cold or something the last few days. I decided to go get checked. I've checked a couple of times this week. I went to check to see one last time, just to make sure it wasn't COVID or something. Unfortunately, it turns out I have COVID, which really sucks."
Find all of Eldredge's music and tour dates at BrettEldredge.com.