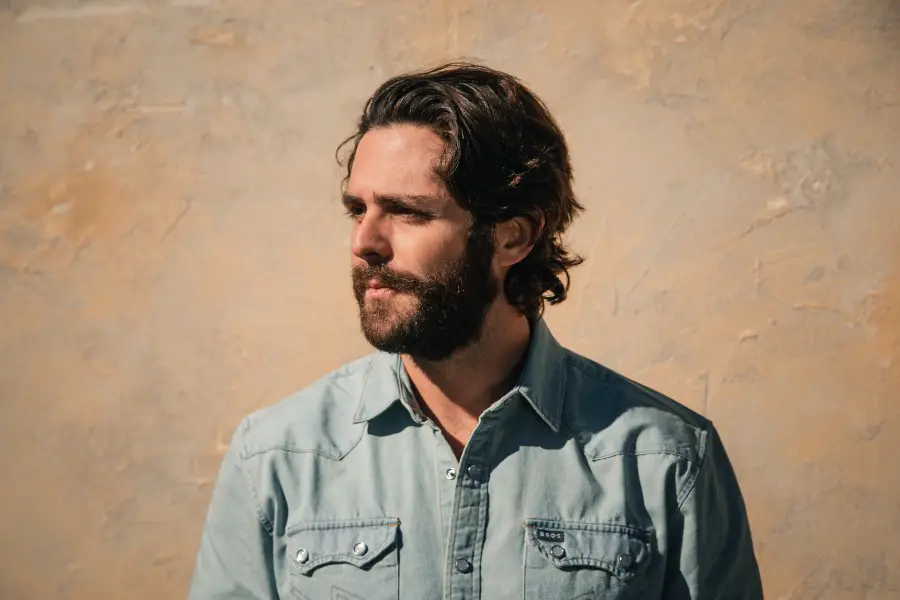 Thomas Rhett hasn't been on social media much lately, a pattern he will likely continue. The 31-year-old realized he was becoming too addicted to the instant gratification from having friends and fans respond to his posts, so he largely withdrew from social media platforms, and became better for it.
"It's been kind of a game-changer for me, for sure," Rhett tells BMLG. "I mean, I've technically been on social media since I was 18, 19 years old, when Twitter first started or Instagram first started. In the beginning of that, there's not a whole lot of things to really worry about. You've got 20 followers or whatever it is, and so whatever you say, it's basically like you're telling your 20 closest friends what happened to you today. But as you start to kind of grow that following, I think just a little bit of unnecessary pressure may come into your life."
Rhett realized he was becoming too dependent on social media, when reactions to things he posted, especially songs, didn't go the way he hoped. The negativity sent him in a downward spiral that was unhealthy for him, and his family.
"You post a song that you thought was great, and then maybe it doesn't translate like you wanted it to, and all of a sudden you're taking all that feedback and you're going, 'Well, maybe it wasn't great,'" Rhett reflects. "It just kind of started getting to me a little bit. I read a couple of books about how to, not even distance yourself from social media, but distance yourself from your phone in general."
The father of four also realized he wanted to focus on his daughters, not his phone, earning rave reviews from his family at home for the decision.
"I think having four kids, I really don't want my kids to grow up being like, 'My daddy was always on his cell phone,'" says the singer. "And so, it's been really healthy for me to do that, and more so for me was just to be way more present in the household. My wife even noticed how much more present of a human I am and how much more engaged I am in conversation and all that kind of stuff."
Rhett's Where We Started album will be released on April 1. The Georgia native wrote all but one of the 15 tracks on the record, which includes a duet with Katy Perry on the title track.
"These are songs that I felt like were the songs I was writing at the beginning of my career, and now have turned into something that I feel like I can put my stamp on and be like, 'We really did a great job writing those songs,'" Rhett says. "And I think from a sonic standpoint, this record is extremely versatile. I feel like if you enjoyed my Center Point Road album, I think you're going to really enjoy this record as well. It's a lot of just great songs that remind you of your past, and also a lot of songs that make you want to party. And those two coming back to back to back to back make for a really unique listening experience."
Rhett will embark on his Bring the Bar to You Tour in June.  Find music and tour dates here.