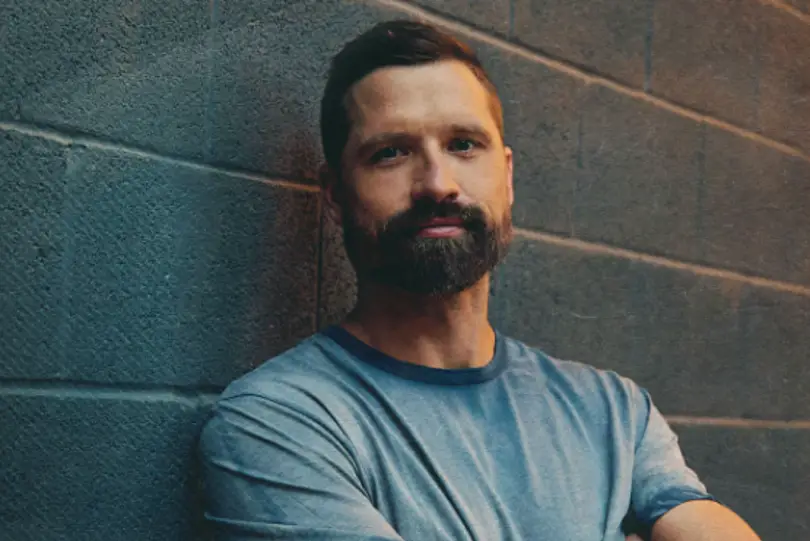 Walker Hayes' latest record, Country Stuff the Album, includes a song, "Craig," which Hayes wrote years ago, in honor of his good friend, Craig Cooper. It was first included on Hayes' 2017 Boom album, but recorded again for his new project, this time with MercyMe.
The song might be the same, but the person singing it is much, much different. When Hayes first released "Craig," he was still struggling with his faith, still reticent to sing about God. So instead, he sang about his friend, who helped inspire Hayes to reevaluate his own beliefs.
"I thought I was super clever,' Hayes tells Everything Nash. "I didn't put Jesus' name in the song because look, I respected Craig and his love for us was otherworldly, and unconditional beyond any love we had ever received from humans. And it made me curious, like the song says. I was like, 'Man, I don't know. Maybe he does know Jesus.' And then I met the Lord; I met Jesus myself. And now I see that that was the light of Christ shining through Craig."
When Bart Millard of MercyMe suggested Hayes redo the song, the father of six realized it was time for the world to hear "Craig" — again.
"I think that that song deserved a remake, and now it's believer Walker singing it, and it's different," Hayes says. "It's celebratory. And I can't wait for the world to hear it. We actually wrote a book together called Glad You're Here, me and Craig that comes out in May. It's just about my testimony and our relationship."
Hayes opens up about his own journey to faith in Glad You're Here, along with his sobriety, the loss of his daughter, Oakleigh and more. Through it all, it's Hayes' spirituality that is evident, a fact he not only doesn't want to hide, but wants to illuminate.
"Honestly, I don't care about sharing anything else," Hayes tells Everything Nash. "To be quite frank with you, I don't think there's anything else worth sharing than what Jesus has done with me and the redemption I've experienced here on earth, and will continue to experience from knowing Him. That's it. That's why I wanna share my story."
The Alabama native has endured plenty of hardships, which is what has ultimately made him cling to his faith more than ever before.
"Things are changing all the time," Hayes concedes. "I need mercy. We all need a lot of mercy and we need to give a lot of mercy. My only hope is Jesus. That's my message. And I think He's everybody's. And to me, there's a freeing thought that life is not the end all be all. It's beautiful, but it's gonna let us down continually until it's over. There are beautiful, beautiful things to behold in it and about it. Life isn't the answer, but Jesus is. That's my message."
Hayes is currently crossing the country on his Fancy Like Tour. Find tour dates, and purchase Country Stuff The Album, at WalkerHayes.com.